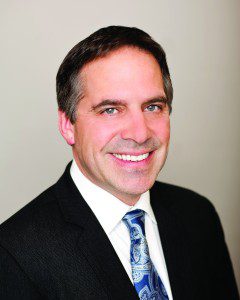 In 2006, the City of North Vancouver was hit by a powerful wind storm, knocking out power in some areas for up to a week. Just two years later, the city had to brave one of the worst snow storms it had ever seen. ePACT recently sat down with Darrell Mussatto, the Mayor of the City of North Vancouver, to discuss his experience during the storms, and what the City and its residents learned from these events.
How was the city affected by the windstorm and heavy snow fall?
These events were something we had never seen before. In the past we had been without power for a few hours, but not for a week. In the snow fall, some people were unable to leave their homes for days on end. It was clear that people were prepared to take care of themselves for a few hours, but not for the few days that they needed to. When big emergencies never happen, it really showed that we are dependent on the status quo of existing services, and that overall, we are unprepared to deal with extreme events individually.
What were some of the biggest problems during these events?
The biggest problem was by far, the lack of personal preparedness. People did not have the supplies or plans in place to take care of themselves, so they expected that the city's emergency services and staff would come to their aid. The problem is that in these events, we don't have the resources to help each individual or family. We must prioritize to do the greatest good for the greatest number of people, such as servicing the hospital or ensuring major routes are safe for travel.
What are your tips to help families become better prepared?
Personal preparedness can be very simple, but goes a long way during an actual emergency. Create an emergency kit to last you at least 72 hours, know the resources in your area and your own home, participate in emergency drills, and take a course at the local emergency management office (ex. The North Shore Emergency Management Office for North Vancouver at www.nsemo.org).
What should individuals do in an emergency?
The most important thing is being prepared to take care of yourself and those around you as best you can. Get to know your neighbours. Find out if there is a doctor or nurse on your street, or identify anyone who may need help. Where and whenever you're able to do so, consider helping others in your community.
Terms and Conditions
All content provided on this blog is for informational purposes only. The owner of this blog makes no representations as to the accuracy or completeness of any information on this site or found by following any link on this site. The owner will not be liable for any errors or omissions in this information nor for the availability of this information. The owner will not be liable for any losses, injuries, or damages from the display or use of this information.
This policy is subject to change at anytime.