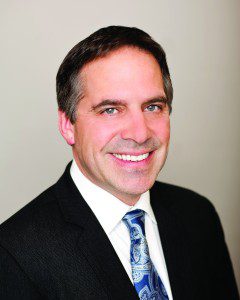 For our previous blog article, we sat down with Darrell Mussatto, the Mayor of the City of North Vancouver, to discuss two severe storms that hit the Lower Mainland in 2006 and 2008, and the lessons learned from these events about personal preparedness. But what did the City, and the municipal government learn from the power outage and severe snow storm? Mayor Mussatto answers that now!
How does the City prepare for an emergency like a severe storm?
We try to prepare as much as we can, but in an emergency, you need to be able to adapt to the situation. One of the things we do is ensure that our infrastructure is able to withstand these types of emergencies. We must make sure our fire trucks are able to go out in all conditions, ensure ploughs are ready to go if there's any sign of snow, and of course, plan how the City staff will prioritize their time.
How does the City react in an actual emergency?
In an actual emergency, our priority is doing the greatest good for the greatest number of people. For example, in the snow storm our team ensured that the fire hall and hospital were accessible for all, then worked to get major routes clear so that people could travel for supplies. Side streets were the last priority, emphasizing each family's responsibility to prepare and take care of themselves as much as possible during an emergency.
What does the City do after an emergency?
The City always does an evaluation after an emergency like the power outage or snow storm. We assess which services did well, and which areas need improvement in dealing with events like these ones. These evaluations have led to greater collaboration with our neighbouring municipalities to lend support in times of need. In addition, the City recognized the need for infrastructure that is better built to deal with the elements, so we are completing the construction on a new works yard. This works yard is built to withstand the most severe rain, snow storms, and earthquakes, and will ensure the equipment, supplies and machinery we need to cope during an emergency is always accessible. With this, we can ensure we are the best prepared to support our residents in an unexpected situation.
Terms and Conditions
All content provided on this blog is for informational purposes only. The owner of this blog makes no representations as to the accuracy or completeness of any information on this site or found by following any link on this site. The owner will not be liable for any errors or omissions in this information nor for the availability of this information. The owner will not be liable for any losses, injuries, or damages from the display or use of this information.
This policy is subject to change at anytime.