Mass notification systems are traditionally used at the community or municipality level to send one-way messages to inform large groups of people of an emergency. These systems can improve the safety and security of an organization or community by providing alerts and real-time instruction during a crisis. [Source: TechTarget].
We know how important mass notifications are for communities looking to invest in a system that better protects and updates residents in the event of an emergency or disaster, and that there are several vendors providing mass notification services throughout the country. We also understand the challenges that come with finding the right solution for you – mass notification systems can be expensive and difficult to use, and it can be hard to engage individuals and families across communities to personally prepare, while ensuring they're aware of local emergency programs.
For communities considering using a system like ePACT, we're often asked, "How does ePACT differ from other mass notification systems?" So, we've put together a few key differentiators to help you make an informed decision about your future purchase.
ePACT Is More Than Just a Mass Notification System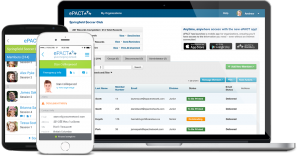 ePACT has the unique ability to connect organizations, families, and entire communities through one network, improving preparedness and response for all. Families build personal preparedness by creating their ePACT emergency record to securely store contact details and special requirements, such as medical issues or support needs. They then connect and share their record with friends, relatives, and organizations that support them in an emergency.
Organizations, such as municipal emergency programs, parks and recreation departments, sports associations, and schools, connect with individuals or entire families through ePACT. They use the network to collect critical emergency information and communicate with families, staff, emergency contacts, and entire communities in an emergency.
ePACT Supports Community Engagement
Residents create their emergency record within ePACT to securely store contact details, medical issues, or special needs, and connect to support networks of friends, relatives, organizations, and local authorities that can help them in a crisis.
Many families already use ePACT to connect to community organizations like schools, sports teams, and recreation programs, so they're familiar with the system, and can easily connect their existing single record with local authorities and municipal organizations for support in an emergency. Here are other ways you can engage your residents too!
ePACT Helps Collect Critical Information
Communities can collect a variety of critical information that can be used to support residents in a wide-spread disaster, such as an earthquake or severe flooding. From contact details to residency status (e.g. temporary/seasonal residents), ePACT stores information in a single tool making it much easier to access in an emergency.
Communities can also collect additional information from residents for those who might like to volunteer to support emergency programs, those with special skills that can be used to support emergency services in a crisis (e.g. Search and Rescue, First Aid, CPR), or those who may need extra support in an emergency (e.g. they speak a different language, or have mobility issues).
ePACT Provides Redundant Communications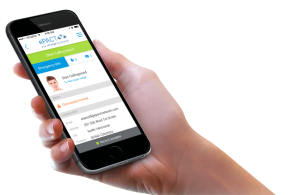 Organizations and local authorities connect with residents or staff through ePACT, using email, text, and voice messaging to ensure important information is always received. ePACT's Roll Call feature allows for two-way communication between organizations and residents, so that they can monitor responses.
ePACT's communication tools allow local authorities and emergency management teams to quickly share critical information with as many people as possible when it counts the most, whether you're sending evacuation notices, severe weather alerts, or general updates for road closures or planned power outages. The system can also be used to support working groups and emergency management teams, by securely connecting, sharing data, and communicating before, during, and after a crisis.
ePACT is Private & Secure
ePACT meets or exceeds the security standards of online banks, is compliant with Federal and Provincial privacy legislation, and all data is hosted and backed-up in Canada. Families own their ePACT record, managing contact details and any critical data needed in a crisis, before choosing to connect and share their record with organizations and local authorities.
Residents can have peace of mind that their information is stored securely within the ePACT system, and that they have complete control over their account. Information will never be shared without a users' consent, and in the event of a crisis, can be used to provide support for those that need it most. The ePACT App means resident records can be accessed anywhere, even without a cellular or internet connection.
ePACT better connects and protects your entire community, building personal support networks for families connecting to friends, relatives, and organizations, while significantly improving preparedness and response capabilities of organizations. To learn more about how ePACT can help your community, check out our quick overview video.