Many recreation organizations manage medical and emergency information that they collect from families, on paper. This poses risks for their department and the families they serve, because paper forms simply aren't secure and it's not easy to protect the information contained within them. In addition, families can't be confident that their information won't fall into the wrong hands, be misplaced, or even misused – all significant privacy concerns.
Whether a recreation department is collecting this information for general registration purposes, or for specific programs, online systems provide much more secure environments to do so. In fact, online systems like ePACT:
Ensure that only authorized staff have access to participant information, and only when necessary
Secure records with encryption, password authentication, and other security measures
Help organizations meet legislation requirements, while ensuring compliance with federal privacy laws, like HIPAA in the United States and FOIPPA in Canada
Let's dig a little deeper into how ePACT helps recreation departments safely manage health information, so you can see the benefits of using the system to support the families you serve.
Account Ownership Belongs to Families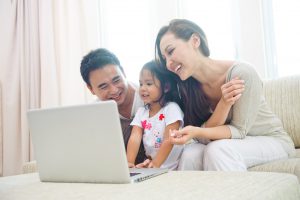 Families own their ePACT accounts, which require a unique log in and password to access. Families also control who they connect and share their information with, whether it's organizations or individuals. With a single online record, families can update information as they need to, and ensure it's shared immediately with the programs that they're connected to – if they're connected to multiple programs or even different organizations, a change is reflected across the board, which is a huge time saver for active families!
By having a single account, this not only reduces the volume of paper that organizations have to administer and families have to complete, but it ensures that information is stored in a secure, online environment that cannot be accessed without authorization. This protects that information and the privacy of the families that it belongs to, providing peace of mind when families share information with an organization.
Limit Access and Authorization
One of the biggest challenges to paper forms is the ability to control access to information – when forms are stored in a binder or folder, and left on a table or bench while a program is going on, how do recreation organizations prevent almost anyone from seeing participants' information? Of course, program leaders can ensure they're physically keeping that information close to them while they're running a program but sometimes that's not practical, and what happens if that binder gets misplaced or is stolen?
Organizations use ePACT to control who has authorization to view participant data. While there might be one or two administrators responsible for the entire account within ePACT, they will allow select staff, like program or camp leaders, to view specific sets of data. This means that staff only have access to the records that pertain to program participants in their care, and will not be able to see information for participants who are not in their immediate group(s).
In addition, ePACT allows administrators to remove a program or camp leader's access to participant information once they're no longer responsible for those participants. So, if a program ends or a staff member leaves your department, administrators can confidently revoke their access, and continue to protect the privacy of participants.
Secure Connections and Encryption Services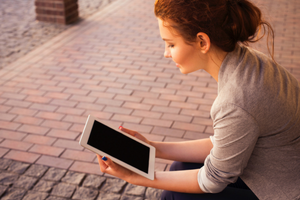 ePACT uses the highest level of encryption to protect family data – in fact, ePACT meets the same standards as online banks! When families log into ePACT with their unique user ID and password, ePACT connects using a secure socket layer (SSL) connection, which means that information sent is kept private, preventing other computers from seeing anything an individual or family enters into the ePACT system. This type of connection provides 256-bit encryption (scrambles information into an unreadable format without the use of a decryption tool), which is the same level that governments and the military use, to ensure that personal information sent over the Internet remains confidential.
Recreation departments can be confident that information collected using ePACT is always protected, and that doing so through its online system is much more secure than collecting personal health information on paper forms.
Meeting Legislative Requirements
In the United States, the collection and use of personal health information is regulated by the Health Insurance Portability & Accountability Act (HIPAA); in Canada, it falls under the Freedom of Information & Protection of Privacy Act (FOIPPA), and ePACT meets or exceeds all requirements under these privacy rules. In addition to the previous points, here are some other ways that ePACT helps recreation departments safely manage health information for families:
ePACT data is stored, hosted, and backed up in secure Microsoft Azure facilities in Canada (Vancouver and Toronto) to ensure that accounts are always available and information isn't lost
ePACT requires organizational administrators and families to log in using a unique identifier (user ID and password combination) so that it's possible to track account activity, last log in, and any changes made to an account
ePACT is set up to automatically log a user out if they've been inactive for 30 minutes. This will ensure that no one can access an account without authorization if the user steps away from their computer. [Recommendation: Always log off your ePACT account when you finish using the system!]
Additional Reading: ePACT's Security and ePACT's Privacy Policies.
Mobile Admin App
All of ePACT's privacy and security measures extend to the mobile Admin App as well – this app protects information while program or camp leaders are offsite, and provides them with secure access to critical data in the event of a medical emergency or more widespread disaster like an earthquake or flood.
The Admin App is designed to replace the need for binders or folders of paper forms, and is available both online and offline, for occasions without cellular or internet connections. You can learn more about the ePACT Admin App here.
Want to learn more about ePACT? Contact us to discuss how we can help your recreation department safely manage health information for families.
Terms and Conditions
All content provided on this blog is for informational purposes only. The owner of this blog makes no representations as to the accuracy or completeness of any information on this site or found by following any link on this site. The owner will not be liable for any errors or omissions in this information nor for the availability of this information. The owner will not be liable for any losses, injuries, or damages from the display or use of this information. This policy is subject to change at anytime.