If you're part of a Parent Advisory Committee (PAC), we need to start with a huge thank you! As a PAC member you do so much for the well-being of your children and other students, and we know that this takes a great deal of time, commitment, and hard work.
With so many responsibilities for each PAC member, it can often be easy to overlook emergency preparedness planning. As this is an important part of ensuring the safety and security of your children, we'd like to help out! We've put together five ways that your PAC (or, if you have it, your PAC Emergency Preparedness Committee) can prepare for any emergency or natural disaster that occurs during school hours.
Help Review Your School's Emergency Plan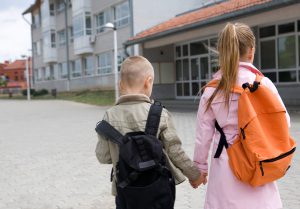 All schools will already have a solid emergency plan in place, with different plans for different types of emergencies (e.g. an earthquake or flood). Your insight as a parent is what's most valuable here, as you can review the emergency plan from a different perspective than administrators and teachers.
Review the emergency plan to suggest any improvements, or to clarify any areas that aren't completely clear. A few specific things that you can look for are:
The communications plan: Part of your school's plan may include calling each parent individually in an emergency. If you know that most of the parents at your school are reliant on text messaging, you may want to suggest or research tools for the school to communicate in both ways.
Is it clear what parents should do: In the event of a controlled release, is it clear where in the school parents should go to pick up their child? Does the plan outline what a parent or emergency contact should bring to the school with them (e.g. photo ID so that staff can verify your identity)? If you aren't sure what will happen for certain parts of the emergency plan, be sure to ask and add in any details that are needed! Chances are that other parents are unsure as well.
Evacuation plans: Consider the secondary locations that the school has selected in the event that the school grounds are deemed unsafe. Are these spots still easy for parents to access, or can you foresee any issues? Be sure that all locations are within easy walking distance, as cars are not a reliable form of transportation in a large scale emergency!
By familiarizing yourself with this plan, PAC members can better prepare and support school staff in case of any crisis or emergency too!
Make Sure Student Information is Up-To-Date
Each year, parents are required to complete Student Release Forms that include contact information, medical details, and, in the case of younger students, anyone authorized to collect them in case their parents can't. Encouraging parents to return these forms on or before the start of the school year means that this information is as up-to-date as possible. This also helps in the event of a controlled release, as these forms will speed up the time it takes for families to reunite.
Ensure that this information is available to authorized personnel in the event of an emergency (hint: ePACT's Admin App can help with this) so that they have all the information they need to support students.
Compile Inventory and Equipment Lists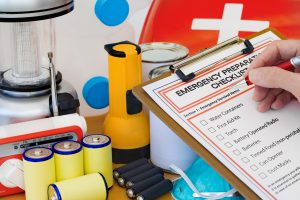 Schools should have emergency kits and supplies located on-site to support all staff and students for at least three days. Key supplies should include food and water, sanitation supplies, first aid kits, communication tools, and shelter, and should be stored in portable containers that are water/weather-proof and easily accessible. Download a great list of "Go Kit" and supplies for Administration and Classroom kits here.
By compiling detailed inventory and equipment lists, everyone will know what is contained in each kit, and when items need to be replaced based on expiry date (food, water, batteries). Your school's kits will be ready for any emergency any time when you are purchasing replacements as needed!
Share Emergency Preparedness Training Resources
Encouraging students and families to prepare personally for emergencies and natural disasters goes a long way to ensuring preparedness for all. By sourcing and sharing training resources, you can help ensure that everyone gets the right education for their needs. Here are some to get you started:
Implement Drills and Exercises Throughout the Year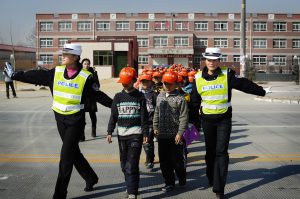 In an emergency, it's important to respond quickly and safely. Helping students and faculty develop their emergency "muscle memory" with drills can reduce panic and keep everyone as safe as possible. Help the school plan at least two drills every school year (with at least one controlled student release), and be sure that one of these is planned for the first few weeks of school so everyone is on the same page.
After the drill, be sure to discuss how things went at your next PAC meeting to help you identify areas for improvement to share with the administrative team. Be sure to test a variety of scenarios too, so that everyone is as prepared as possible – if your region is prone to natural disasters such as hurricanes or earthquakes, then practice for those; include fire and flood drills; and practice what to do should the school come under a lock-down.
The Parent Advisory Committee can be a leader in emergency preparedness for any school, providing support to school staff, and offering peace of mind to students and other parents, who know that there is a dedicated group looking out for their safety and well-being. If you have questions or would like to share some ways that your PAC gets prepared, connect with us on Twitter or Facebook.
Terms and Conditions
All content provided on this blog is for informational purposes only. The owner of this blog makes no representations as to the accuracy or completeness of any information on this site or found by following any link on this site. The owner will not be liable for any errors or omissions in this information nor for the availability of this information. The owner will not be liable for any losses, injuries, or damages from the display or use of this information. This policy is subject to change at anytime.