Emergency forms and health forms made easy
ePACT offers a contactless, paperless method for non-for-profit organizations to securely collect, manage, and access essential member information and updates. This includes emergency forms with contact information and instructions, medical forms, waivers, consent forms, and personal health and safety needs.
ePACT also gives families a Private Personal Emergency Record (PPER)™ to securely store and safely share member, household, and emergency information directly with your team.
Manage risks and provide better care:
Reduce liabilities with a HIPAA-compliant system
Make check-in/outs a breeze with paperless forms
Create safer programs with secure, detailed reports
Communicate with member personal-support networks
Access records from your desktop, tablet, or mobile phone
Collect and manage data in real-time:
Personal and family information, emergency and pickup contacts
Immunization records and medication authorization forms
Allergies, dietary restrictions, and medical history
Signed consent & waiver forms
Essential COVID-19 data
No more paper forms in 3 simple steps
1. Sign Up
We'll completely set up your private ePACT account which integrates with your existing registration system, like ActiveNet, Daxko, RecTrac (and more!)
2. Invite Your Members
Parents or members receive an email request to create or update a digital health form or securely share emergency information with your organization.
3. Set It and Forget It
Families share and update one electronic health record with your organization. You can automate reminders to keep records accurate for every program.
Contactless
Data Collection & Management
Get essential data like emergency contact information and individual health needs quickly.
Virtual
Waivers and Consents
Collect forms virtually via eSignature for families and individuals to review and accept with a single click.
Paperless
Check In & Check Out
Go paperless to facilitate safe, seamless drop-offs & pick-ups and archive records for licensing requirements.
Multi-Platform
Accessibility
Allow authorized staff to securely access records via desktop, tablet, and mobile—online, offline, and on the go.
Not-For-Profit organizations using ePACT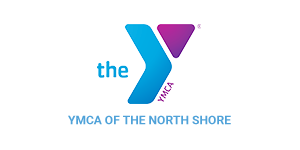 "Our organization has over 5,000 participants at over 40 locations in our childcare and camp programs and managing their paperwork was becoming extremely difficult. ePACT has helped us to streamline our parent packets…families love that their information is in one central location, easy to update, and shareable across our sites. Our staff love the mobility of the information and the ease of reporting – gone are the days of having to go through each file manually to figure out which children have allergies or health plans."
Jamie McGrath
Assistant Finance Director
YMCA of the North Shore, MA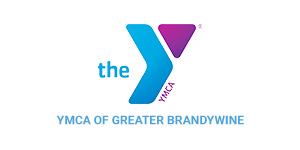 "The YMCA of Greater Brandywine launched ePACT this year, and we couldn't believe the time savings we experienced. The system saved us 20 hours of administrative time every week at each of our eight branches! The ability to easily track submissions and send reminders throughout our busy camp season was invaluable, and we're excited to continue using the system through our fall programs."
Jennifer Lentz
Business Manager
YMCA Greater Brandywine, PA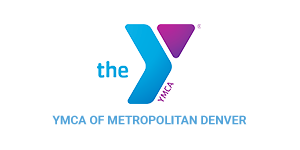 "ePACT has helped the YMCA of Metropolitan Denver easily collect critical member information for our Afterschool and Day Camp programs through a secure, online process, while allowing us to archive our records electronically to meet licensing requirements. The Admin App provides our staff with on-the-go accessibility, as well as Communication Tools to share information quickly and consistently with families. As our YMCA has grown, our paper forms process became unmanageable, and with new licensing questions recently added, it was the perfect time to move to ePACT – we've eliminated paper forms now and in the future, and can continue to provide the personalized approach our families are used to."
Kelly McMeeking
Sr Program Director
YMCA of Metro Denver, CO
Connect with ePACT Today
Let's talk about how ePACT can help you go paperless, manage risks, and stay better connected to your members.