ePACT was inspired by our friend Ayumi, who was separated from her two daughters during the horrific 2011 earthquake and tsunami in Japan. Without any phone or text communications available, Ayumi had no idea if her family was safe. A full 24 hours after the disaster occurred, she was relieved to receive an email from her mother who had collected the girls from school and was caring for them during the crisis.
After hearing Ayumi's story, we looked in our own backyard and learned that North America has its own emergency management gaps: whether relying on phone trees and paper emergency forms in most of our organizations, or neglecting to create personal plans for our families. We were surprised to find that the power of technology had not yet been fully harnessed to prepare for the unexpected. So as technology entrepreneurs, businesspeople and parents, we knew we had a chance to make a difference – to fundamentally change how people across the globe prepare for emergencies.
We developed ePACT as the 'LinkedIn for emergencies' to navigate unexpected events, increase safety and provide the best possible outcome in any crisis, large or small. We are proud to offer ePACT as your emergency network, better connecting and protecting your family and organizations, while building stronger, more resilient communities.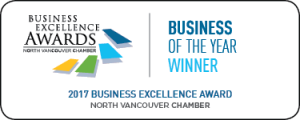 ePACT Network has been honoured with the North Vancouver Chamber 2017 Business of the Year Award. Motion Picture Arts students, from Capilano University in North Vancouver, produced a commemorative film for us that you can watch here – we hope you enjoy it as much as we do!