Frequently asked questions
Everything you need to know about ePACT, all in one place. Browse through our questions and let us know if you can't find an answer.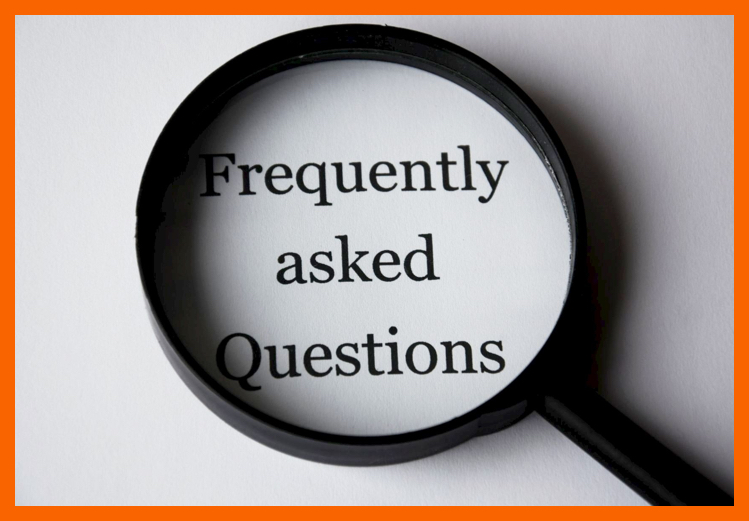 What is ePACT?
ePACT is an online emergency network that helps recreation departments, YMCAs, camps, youth organizations and many other organizations to eliminate the paper forms used to collect emergency contact and medical information, waivers, and consents from families registering for their programs, activities, and other services.
Authorized staff can easily collect the right information from families, reducing administration time significantly, and ensuring quick and easy access in an emergency. ePACT also ensures that information is standardized, legible, and complete, so staff always have the information they need, and can focus on providing amazing service to families instead of worrying about managing information on unsecured paper forms.
How do organizations use ePACT?
Any organization that hosts programs with members or participants can use ePACT to collect health information and emergency information that supports participants day-to-day, and in a crisis. Instead of using paper forms, waivers, and consents, staff use ePACT's online, HIPAA-compliant system to collect this information directly from families.
The same system can be used to collect emergency contact and health information for staff and volunteers. With ePACT, your organization can send an invitation to all staff and volunteers so that they can securely share their emergency information and update it in real-time. In addition, organizations have a way to communicate directly with staff and their emergency contacts, and collect responses to certain messages if needed.
How do staff use ePACT?
Just like families, staff create and use their Private Personal Emergency Record™ (PPER) to collect and share important information, and ensure that it's kept up-to-date, standardized, and legible. They build support networks by connecting and sharing their ePACT record with friends, relatives, and the organizations that support them, including yours.
Staff's single PPER ensures that employers always have the most accurate, current information, whether it's an emergency contact or specific medical requirements/conditions. And if a staff member already uses ePACT as an administrator for your organization or as a parent, they can use their existing PPER to share their information with you!
How is ePACT different from our registration or student information system?
Most organizations store personal details and emergency contact information for employees and members in HR systems, spreadsheets, or paper forms. If someone is injured or becomes ill, quick access to their emergency information is essential for an effective response. There are a number of problems that impact organizations today:
Medical and emergency forms are incomplete or fall out of date quickly
Emergency information isn't easily accessible when it's needed
Staff are unable to use the system for communication, whether it's to "check-in" with staff or to ensure everyone receives important information
There is a lack of connectivity to contacts, which slows family reunification and support following an emergency
When you use ePACT for your organization, you can collect, manage, and report on all member emergency and medical information; minimize risk and liability with HIPAA and FOIPPA compliance; ensure safe data storage and authorized user access; and access information securely, and in real-time, with the ePACT mobile app, even without internet or cellular connections.
Can we archive records in ePACT?
If your organization is required to store information for any length of time, ePACT's Archiving Feature works in conjunction with your existing ePACT account, allowing you to archive participant records and store them securely in ePACT's cloud-based system. Staff can easily search for specific records and download attachments that belong to any member archive for audits, reporting, or any other need.
Archiving also helps you dispose of records once they're no longer needed – for example, if you're required to keep information for 5 years, ePACT will automatically delete records from your database after that timeframe. This ensures information is properly destroyed, and your staff don't have to worry about finding the right paperwork in a storage unit or filing cabinet filled with thousands of other forms.
Can we store archived information locally?
With ePACT, you can archive any records that are needed. Instead of locking away thousands of paper forms each year, you can securely store electronic archives for enhanced privacy and easier management. And when archived records need to be destroyed, simply delete a PDF instead of shredding thousands of forms.
Can we control who has access to specific records?
ePACT enhances privacy for your members with different administrator permissions– front line staff, supervisors and administrators can be assigned to view records for all your members or just the ones they are responsible for (e.g. A camp manager can only see the campers for a specific session or location).
In addition, administrator roles can easily be removed whenever needed. For example, at the end of a camp week, you can easily remove your camp administrators so they no longer have access.  And, at any time, you can easily re-add them.
How easy is it for parents to complete information?
We constantly hear from families how much they love the system. Whether it's using one account to share information across all the programs, or the ability to update information in one place, families value the time savings and convenience that ePACT offers. Our surveys found:
91% of families prefer to use ePACT over paper forms
93% of families find ePACT easy to use
93% of families agree that ePACT makes them feel safer, and would enable them to better manage an emergency situation.
How is this different from information that we collect in our current system?
ePACT complements your Member Management System in many ways:
Right Information – ePACT's emergency network was designed to help organizations collect the right amount of information to properly support their members.  Whether it's specifics on allergies, immunizations, or the administration of medications, ePACT helps organizations easily collect the information they need.
HIPAA compliance – ePACT ensures that organizations are HIPAA compliant for sensitive information.
Improved access – Gone are the days of carrying around binders full of forms or zip-lock bags full of index cards.  Our secure, password-protected app ensures this information can be accessed anytime, anywhere, even without an Internet connection.
How do we access records if there is limited or no internet connection?
ePACT ensures your organizations has redundant access to member records. The app allows your staff to access medical records and contact information at any time, even without an internet connection. In addition, critical information can be accessed via a computer or printed as needed.
How secure is ePACT?
Organizations rely on ePACT to collect, manage, and store sensitive and confidential personal information, so the privacy and security of our users' data is our top priority. ePACT meets the same security standards as online financial institutions, and is also compliant with the following privacy legislation:
In addition, ePACT is SOC2 Type II compliant, meeting specific requirements related to security, availability, processing integrity, confidentiality, and privacy when managing customer data. For a complete list of the standards ePACT meets, read ePACT's Privacy & Security Compliance, as well as our Security and Privacy Policy.
Who can access information in ePACT?
In the same way that organizations control authorized access to participant information, they can do the same for employee data as well. Whether you choose to assign access to individual department heads or only to your Human Resources department, it's entirely up to you how you wish to protect the information you collect from your employees. ePACT also makes it easy to remove access to information when a staff member leaves your organization or moves to another department.
ePACT provides your organization with an accurate, reliable, secure network alongside effective communications tools, which, in turn, promotes a culture of safety within your team. To learn more about ePACT for employees, you can request a free demo below:
What is the General Data Protection Regulation (GDPR) and how does ePACT adhere to it?
The General Data Protection Regulation (GDPR) is a law that governs how sites manage personal data of EU citizens. As ePACT serves users in over 130 countries, it was important that our terms reflect the needs of the GDPR in outlining how our system works and adheres to this law, just as we also adhere to other privacy and security requirements like HIPAA (US) or PIPEDA (Canada), and other international standards.
Specifically, for the GDPR, ePACT adheres to these requirements in the following ways:
Ensuring protection of personal data via encryption, system integrity and resilience, ongoing testing, and assessing effectiveness of processes and policies;
Making it clear how the system works for users – both families and organizations – in regards to managing data, controls over accounts, and responsibilities in using the ePACT Network, as well as how the system stores and transmits data via users' requests/controls;
Requiring consent to the terms and responsibilities – for families and organizations – using the ePACT system and their rights related to accessing, changing or deleting data/accounts;
Ensuring access to the ePACT Team and ePACT Privacy Officer if users have questions, concerns or complaints about the system.
Why is it important for users to understand ePACT's Terms of Use?
It is imperative that users understand ePACT's Terms of Use as this is required to use the system. Not only do the Terms outline how the network works, how data is used and transferred, the controls users' have over data, and sharing information or messages through the system, but it also includes users' personal or organizational responsibilities in accessing and using this network.
If you have read the Terms and do not understand them, or have questions or concerns, you should not click Accept and start to use the ePACT Network. Instead, please visit our Help Center for additional information, or contact us at privacy@epactnetwork.com. If you have previously accepted our Terms and have used the ePACT system, but decide you no longer accept the Terms of Use, please immediately delete your account or contact us at help@epactnetwork.com. By using the ePACT Network, you are agreeing to abide by our terms and policies, and your responsibilities as a user of this system.
How can I ask questions about ePACT's Terms of Use or Privacy Policy?
If you have additional questions about ePACT's policies that are not clearly answered by reviewing our Terms of Use or Privacy Policy pages, please also see our Help Center for commonly asked questions or additional information. If you do not find the answer to your question on our site, please contact us at privacy@epactnetwork.com.
How do I use ePACT?
After your register for a program, you'll receive an email invite to share information with your organization
Click 'Complete Request' to create a free account, or log-in if you already have an existing ePACT account.
Enter the required information, like medical conditions, and share it with your organization so that program staff have access.
Do families have to fill out information every program or year?
No! ePACT makes it easy for families, because you only input your information once and it can then be shared with all your connected organizations program-after-program, and year-after-year. If information changes at any time, you can update it in one place, and it will automatically be updated across all organizations you have shared your record with.
What type of information does ePACT collect?
Organizations use ePACT to collect the same information that they previously collected on paper forms. This ranges from medical information, like allergies, health conditions and medications, to contact details for guardians and emergency contacts. Many organizations also use ePACT to collect consents and waivers, such as a release of liability, and specific files, like immunization records.
Who can access family information in ePACT?
ePACT provides organizations with different administrator privileges to protect information and enhance privacy. For example, front line staff, supervisors and administrators can be assigned to view records for all members or just the ones they are responsible for (e.g. a camp manager can only see the campers for a specific session or location).
Connect with ePACT Today
Let's talk about how ePACT can help you go paperless, manage risks, and stay better connected to your members.