Your Health & Safety Network
We provide organizations with an easy way to collect and manage health & safety data while giving families and individuals a secure place to store and share essential information from anywhere.
Your COVID-19 Response
As recreation and childcare activities begin again, ePACT conducted a sector-wide survey of 140+ organizations to find out how industry leaders are preparing facilities, staffing, programs, and members to provide engaging programming while adapting to new and changing health and safety guidelines.
The Power of ePACT
ePACT's Private Personal Emergency Record (PPER)™ allows families and individuals to securely store and safely share essential information with community organizations, ensuring the right data is in the right hands when it matters the most.
One seamless method for community leaders:
HIPAA-compliant data storage and management
Made for desktops, tablets, and mobile phones
Paperless information & waiver collection
Contactless check-in/out procedures
One secure record for families and individuals:
Allergies, dietary restrictions, and health needs
Informed consent and permission slips
Emergency and pick-up contacts
Essential COVID-19 information
In moments of uncertainty, ePACT's got your back.
Millions of families, individuals, and community leaders across North America depend on ePACT to securely store and safely share health-related and emergency information to go paperless, manage risks effectively, and provide better care.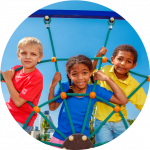 Parks & Rec
Seamlessly collect and access participant health and safety information—online, offline, and on the go.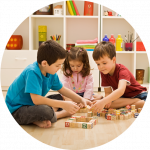 Non-Profits
Join YMCAs, Camps, and JCCs transition member emergency-management processes onto one virtual network.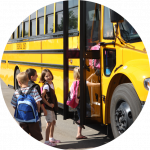 Schools
Safely manage student health information, consents and travel forms for all students from a private dashboard.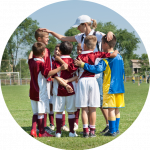 Sports Associations
Securely collect player health information in minutes and access team data instantly on your mobile device.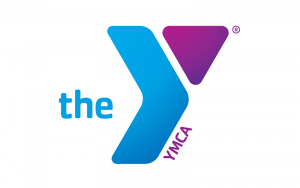 "ePACT has helped us to streamline our parent packets. Families love that their information is in one central location, easy to update, and shareable. Staff love the mobility of the information and the ease of reporting."
Jamie McGrath, Assistant Finance Director
YMCA of the North Shore, MA
Designed for communities made to endure.
Contactless
Data Collection & Management
Get essential data like emergency contact information and individual health needs quickly.
Virtual
Waivers & Consent
Collect forms virtually via eSignature for families and individuals to review and accept with a single click.
Paperless
Check In & Check Out
Go paperless to facilitate safe, seamless drop-offs & pick-ups and archive records for licensing requirements.
Responsive
Communication Tools
Privately share information and updates by email, text, and voice messages from a single dashboard.
Join ePACT Today
It's quick and easy to get started, but every organization is unique. Let's connect to talk about how ePACT can help you go paperless, manage risks, and provide better care based on your organization's needs.