Spring break is quickly approaching, leaving just enough time to get your plans in order! Whether you are a camp director, parent, or camp leader, we hope these tips will help make this spring break a memorable one.
Parents: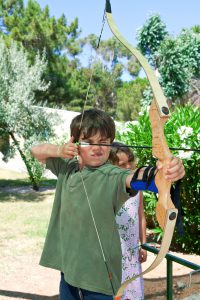 Spring break camps can be life-savers for parents and a great way to relax for kids! Follow these tips to make sure you and your kids make the most of this year's Spring Break camp experience:
Verify Registration Dates: Don't forget to check when registration opens at your local parks and recreation department or YMCA. Spring break camps are always incredibly popular and spaces run out quickly. To avoid disappointment, reserve spots for your kids as soon as possible. And with so many choices today (sports camp, science camp or arts camp, just to name a few), chat with your child about their first, second and third choices.
Check Medication: If your child brings medication with them to camp, ensure that you have enough to last the duration of the program. And if they carry an Epi-pen, this is a good time to verify the expiration date, in case it's to time refill the prescription.
Confirm Emergency Contacts: Whether it's a neighbor, family member, or friend, let them know that you are designating them as an emergency contact for the spring break camp. This will help them understand their role in case of emergency, but more importantly, it will give them a chance to alert you if they aren't available during this period. Remember that you can use ePACT to send your emergency contacts a message to confirm their contact info and availability.
Prepare for Activities: Will your child need new boots for a snowboard camp, or a bigger lab coat for their science program? Know the different activities that your child will be participating in so you can collect the right gear ahead of time and avoid those panicked trips to the store on Sunday nights!
Camp Staff: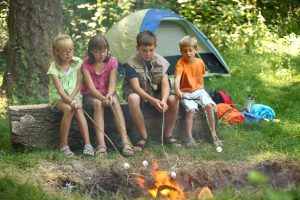 Spring break camps start in just a few weeks, so it's important to prioritize the most important safety tasks. Here are our recommendations for quick, yet important, things to do before your campers arrive:
Review Your Plans: When was the last time you reviewed your emergency plan for camp? Last summer? The different time of year brings about different challenges, so be sure to review the plan again with spring weather in mind. Whether it's preparing for pollen allergies or an indoor pool versus an outdoor pool, there are many different conditions to consider and account for.
Audit Your Forms and Waivers: If you haven't sent out your ePACT invites yet, now is the perfect time for a quick audit of your form and waiver set -up! Think about your last camp experience, and if there were any times where you thought "I wish we had x information". This could be anything from details on celiac disease, or permission for camp staff to apply sunscreen. Add in any new fields or waivers and remove any that aren't relevant anymore – this will ensure that your parents are only completing the required information, while minimizing liability. Your Account Manager is also a great source for recommendations for changes to your existing forms.
Check Your Supplies: Before the biggest camp seasons hit, check your supplies so you have sufficient time to replenish. For safety supplies, you'll want to check your first-aid kits, supplies in the medical office, and emergency grab-and-go kits to see if the inventory is low for any items. Use this time to check expiration dates as well. Emergency food, batteries, generic medication, and sterile dressings are just a few of the items that expire.
We hope that you all have an amazing and safe spring break camp experience! If you have any additional ideas for spring break camp preparedness, or any questions, you can find us anytime on Twitter and Facebook.