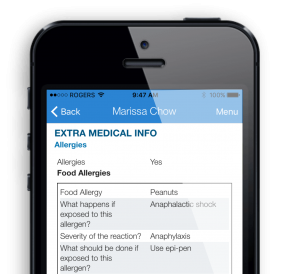 March is Nutrition Month, so today we are highlighting ePACT's Allergy and Dietary Modules!
These modules were added to ePACT to help camps, schools, sports teams and events collect critical information for a proactive approach in managing allergies and dietary needs. Parents don't always know what information to provide for these health conditions, and that's where ePACT comes in! ePACT's Allergy and Dietary Modules help to guide parents in providing organizations with the information they need to prepare for participation or to respond to an emergency.
ePACT's forms were built in consultation with emergency management experts and medical advisors to provide organizations with best in class information! Dr. Adam Lund is just one of these experts, and you can learn a bit more about his experience as an emergency physician and research in mass gathering medicine here.
Here's a quick look at how ePACT's allergy module collects info on food allergies, as well as environmental and medication allergies: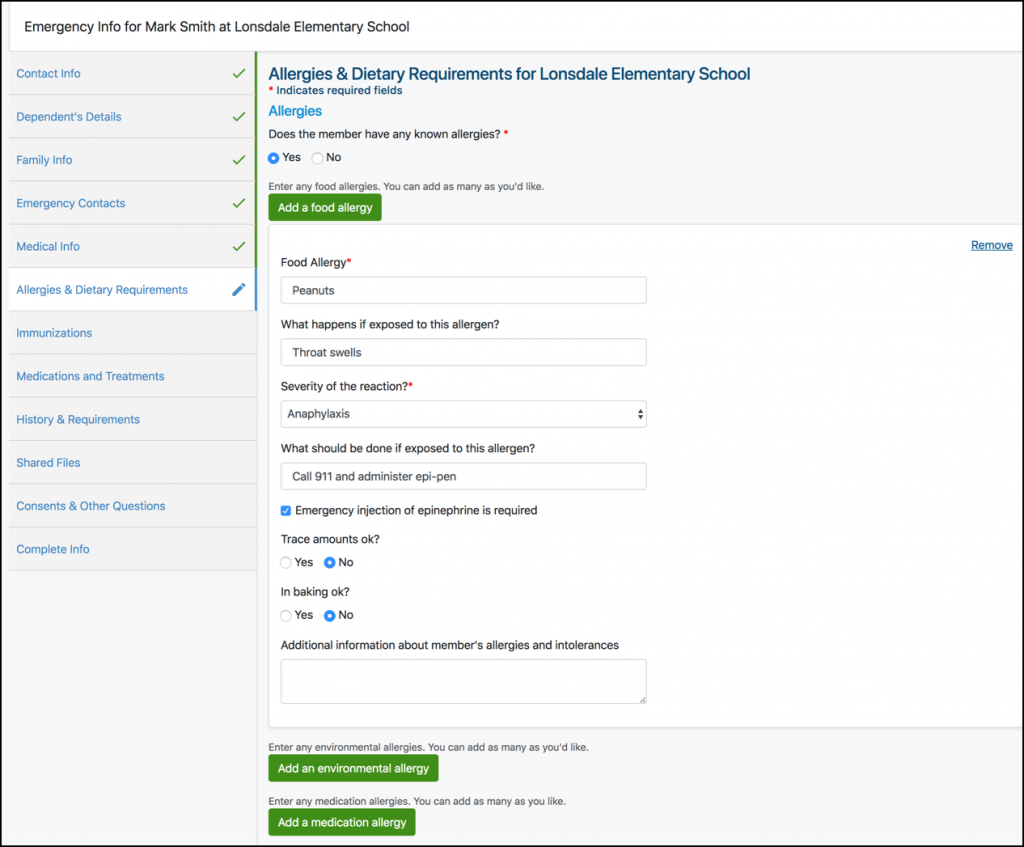 Our dietary module was also designed by these same medical experts, so that camps and other events can prepare for specific requirements. With ePACT, information can be collected ahead of time to provide to the kitchen, ensuring they have specific info on dietary restrictions, celiac disease, religious preferences, and other requirements.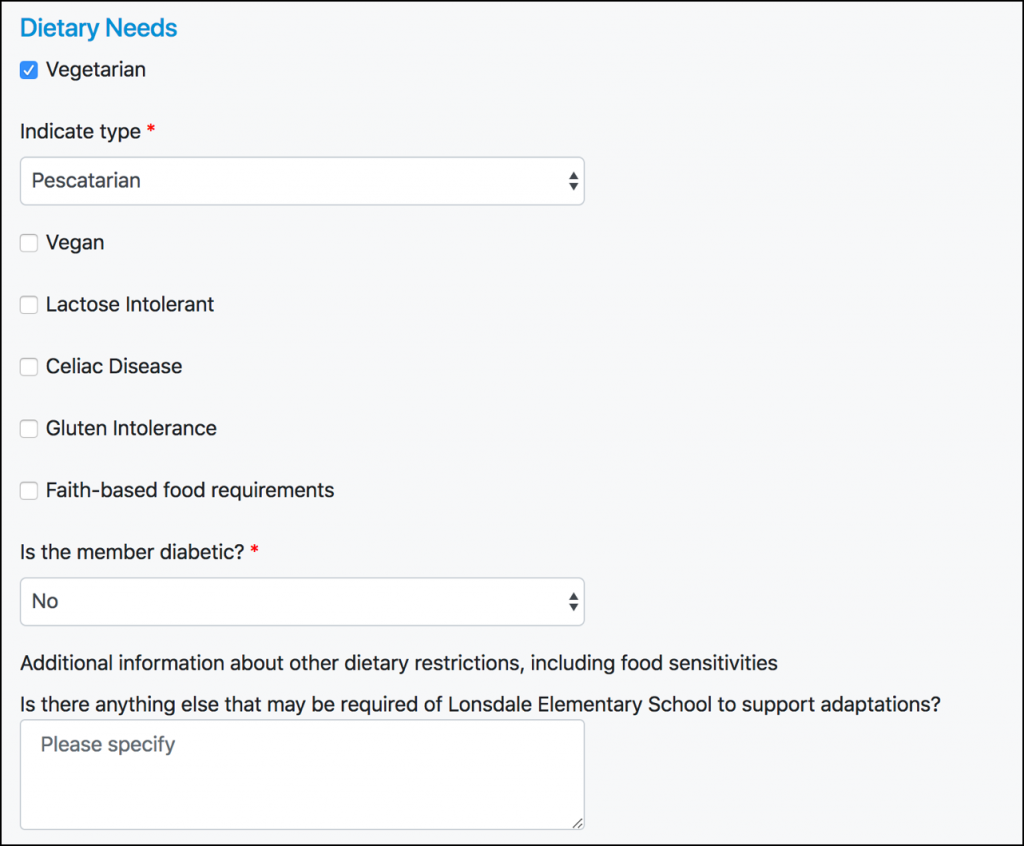 This allergy and dietary information is always available to administrators with the ePACT app – even without an internet connection. So if your camp or after school program are on a field trip, or your hockey team is in a rink, you'll still have access to this critical information.
If you would like to see how your organization can use these allergy and dietary modules:
Or if you are an existing client who would like to expand your forms with these comprehensive modules, please let your ePACT Account Manager know.
Terms and Conditions
All content provided on this blog is for informational purposes only. The owner of this blog makes no representations as to the accuracy or completeness of any information on this site or found by following any link on this site. The owner will not be liable for any errors or omissions in this information nor for the availability of this information. The owner will not be liable for any losses, injuries, or damages from the display or use of this information.
This policy is subject to change at anytime.