We are only a couple of days away from one of the most celebrated long-weekends in North America – July 1 is Canada Day and July 4 is Independence Day in the United States. Both are great reasons to get together with family and friends, fire up the barbecue, and enjoy the sunshine. These are also prime fireworks occasions too and we want to make sure that everyone enjoys the long weekend safely with our Five Tips to Stay Safe with Fireworks.
Tip 1: Always buy legal fireworks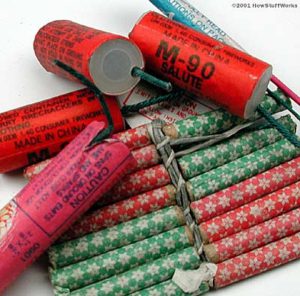 There are many places to buy fireworks as the weekend approaches, and it's important to make sure you only buy those that are legal for personal use. Legal fireworks have a label with the manufacturer's name and directions for use and should be stored in a cool, dry place until you are ready to use them.
Illegal fireworks are unlabeled and often have names like M-80, M100, quarter sticks, cherry bombs etc. These fireworks are illegal because they don't meet any safety standards and often have a coating of explosive dust.
FACT: The M-80 is an illegal firework designed to simulate the sound of gunfire – it's also called the "military rifle simulator" or "salutes" and these types of fireworks have caused serious injuries to those using them.
Tip 2: Only use fireworks that are for consumers
There are two kinds of legal fireworks – display fireworks and consumer fireworks:
Display fireworks are for professional use in those big Fourth of July or New Year's Eve shows, are heavily regulated, and are always supervised by a trained pyrotechnician.
Consumer fireworks are the small fireworks sold to the general public around special occasions, and, while still regulated, they are generally weaker in explosive power compared to display fireworks.
FACT: Sparklers are deceivingly benign. They can reach temperatures of 1800oF (982oC) which is hot enough to melt gold!
Tip 3: Only use fireworks outside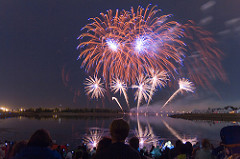 Fireworks are an explosive, so they need a lot of open space to be enjoyed safely – make sure you're in a clear area away from buildings and vehicles. They should never be set off inside a house or garage as they can damage property or start fires, especially if there are flammable items nearby. Make sure that you keep a bucket of water and a hose handy when you are ready to use your fireworks in case of a fire or other mishap. It's also a good idea to soak used fireworks in water, once they have finished burning, to prevent any fires once you throw them in the garbage.
FACT: Fireworks start an average of 18,500 fires per year, including structure, vehicle and outdoor fires.
Tip 4: Use fireworks responsibly
There should always be an adult supervising fireworks activity to make sure that everyone is safe – these are explosives after all. If you're responsible for the fireworks this long weekend:
Pay attention when lighting the fuse – never stand directly over a firework as you light it, and once you've lit it, step back and away quickly (and only light it once)
Never go back to a firework that hasn't exploded – there's no telling why a firework doesn't work as intended and it's not safe to assume it won't explode unexpectedly either. Wait 20 minutes and then soak it in a bucket of water before throwing it out –never try to re-light a "dud" firework
Don't carry fireworks in your pockets – the friction from the fabric of your clothing can set the firework off, which can lead to injury
Never point a firework at another person – and make sure others don't do it either. Fireworks can be unpredictable and can backfire or shoot off in the wrong direction.
Use fireworks as intended and don't try to make your own
FACT: Fireworks injure 9,300 people annually with hands/fingers, head/face, and eyes being the most likely body parts to suffer injury.
Tip 5: Keep pets away from fireworks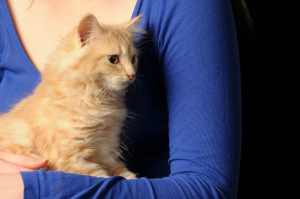 Fireworks are designed to make loud bangs and explosions, which can be terrifying for pets. They have sensitive ears and can become frightened or stressed during our fireworks celebrations. It's a good idea to keep pets inside to prevent the risk of injury from fireworks, to keep their exposure to noise at a minimum, and to reduce the risk of them running off out of fear. Plan to walk dogs before fireworks activity gets going, and make sure cats are inside as early as possible. Here are some extra tips to keep your pet safe and calm during fireworks.
Fireworks are meant to be fun, and responsible behaviour can reduce the likelihood of injuries so that everyone enjoys their celebrations. We hope everyone has a great July long weekend!
Terms and Conditions
All content provided on this blog is for informational purposes only. The owner of this blog makes no representations as to the accuracy or completeness of any information on this site or found by following any link on this site. The owner will not be liable for any errors or omissions in this information nor for the availability of this information. The owner will not be liable for any losses, injuries, or damages from the display or use of this information. This policy is subject to change at any time.