Ahh, December! The shops are decorated, the lights are twinkling, and the holiday music is playing. As you prepare to spend quality time with loved ones and get into the holiday spirit, we've put together a few things to help keep safety top of mind for everyone this season.
Driving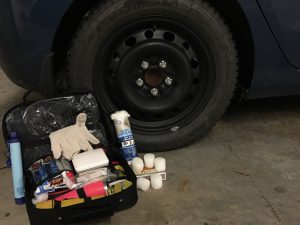 If you're the designated driver for a party or social gathering, or simply heading to the grocery store to prepare for a holiday feast, make sure you're safe by doing the following:
Prepare your car for winter weather of any kind (including rain, snow and ice) by topping up your washer fluid, making sure your windshield wipers are clean and working properly, and that your tires are at the right pressure.
Create, or update, your vehicle emergency kit – include items such as a blanket, first aid kit, candles and matches, a flashlight, and non-perishable food. Don't forget pet supplies if you are travelling with a furry friend.
If you're planning a night out, stay the night or walk home if it's close by. Alternatively, you can grab a cab or take advantage of Operation Red Nose, where a volunteer will drive you home in your own vehicle. No matter what you choose, please don't drink and drive.
If the weather takes a turn for the worst, avoid driving before or during a storm or other challenging weather conditions. Stay where you are and head out onto the road once the weather has cleared.
Be Cyber-Aware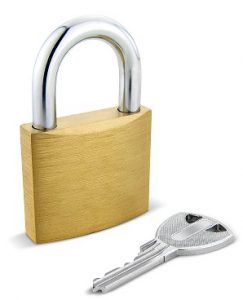 For purchasing an amazing holiday deal, or snagging a last minute gift, be cyber-aware with these guidelines:
Only shop from trusted online stores and make sure the site you are on is secure (look for a padlock icon and a URL that starts with "https")
Make sure whatever you are using to buy online (smartphone, tablet, laptop) is up to date with security software
Always use a secure online connection – preferably the one in your home. Avoid using public, open wifi services to make purchases with your personal information.
Cooking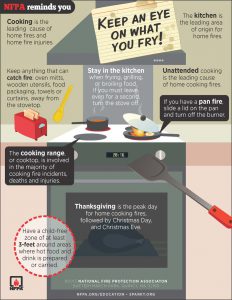 With the holidays comes lots of great food, and that means cooking! The kitchen is the number one cause of home fires, so here are some tips to be mindful as you cook for family and friends:
Don't leave items on the stove unattended. It doesn't take much for a pot to overflow or for grease to splatter out of a pan.
Don't leave flammable items close to your cook top. Dishtowels, paper towels, and even oven gloves can become a fire hazard. Store these items well away from the stove as you are cooking.
Make sure your smoke alarms are enabled and test batteries regularly. Batteries should be replaced once a year, and the entire smoke alarm once every ten years.
The holidays are meant to be a time of fun and happiness, and we hope that these tips will ease your mind as you go about your celebrations. Be sure to connect with us on Twitter or Facebook if you have any questions or would like to share your own tips on school preparedness.
Terms and Conditions
All content provided on this blog is for informational purposes only. The owner of this blog makes no representations as to the accuracy or completeness of any information on this site or found by following any link on this site. The owner will not be liable for any errors or omissions in this information nor for the availability of this information. The owner will not be liable for any losses, injuries, or damages from the display or use of this information. This policy is subject to change at anytime.