With the new year upon us, ePACT would like to take some time to reflect on the past year. Our company persevered through Covid, grew both our team and client base, and further developed our software. The item that stood out the most for us was our clients: the amazing things they accomplished and the heartwarming stories they shared with us. The ones that stick out are centered around themes of "Community" and "Inclusivity", as the last few years have shown how important coming together and sharing a laugh or a moment with one another is. 
We see our clients not only providing space and staff for safe interactions to take place but going above and beyond with inclusivity, and providing recreation programs for all abilities. Kayla White from the City of Lakewood mentioned, "Inclusivity is providing equal opportunities to people of all abilities," while also highlighting that "recreation is important because it not only can improve one physically but also mentally! Recreation can provide a safe and supportive social environment. It creates an opportunity to create new friendships and relationships and increased self-esteem.
"In short, "inclusion means everyone plays!" 
– Melody Burton, City of Vancouver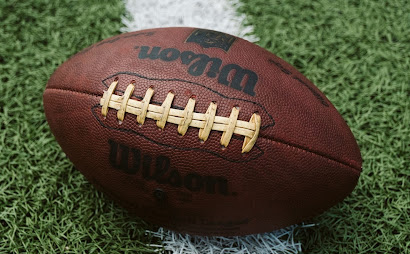 These sharings inspired this month's ePACT blog, celebrating and highlighting the importance of inclusive recreation provided by our local parks and recreation centers.  And indeed, the greatest challenge while writing this blog was narrowing down on only a few great things! As Kyle Bywater from the City of Seattle noted, "most parks and recreation departments provide a wide variety of inclusive programming: from Arts, Fitness, to Health and Daily Living offerings, each offering provides the opportunity to build confidence and create connections, a place where participants feel safe and supported." 
A member of the City of Lakewood's Special Olympics flag football team was brought up as an example of the social benefits inclusiveness brings to participants. In our chats with Kayla White, she told the story of one participant, in seeing the personal growth that resulted from participation in recreation. "Being the youngest athlete on the adult team, and having never played on the team before…after a few practices, his confidence grew, and he was sharing ideas for plays and socializing more with the team." Speaking with Kayla, you could hear the excitement in her voice and how proud she was of her member, beaming with joy as she described his first competition, where "he was full of energy and excitement, and he scored a touchdown!"
Jennifer Bales, with the Associated Recreation Council, a partner of the city of Seattle, brought up the ability to see substantial development and improvement from a participant diagnosed with autism after a plan was implemented surrounding the boundaries and needs of his afterschool program. With the parents able to share his health and behavioral needs through the ePACT platform, the teachers from school and programming staff on site were then able to collaborate, develop and share a plan for him. Accessing a platform like ePACT to coordinate efforts resulted in meaningful and mighty wins of accessible and adaptable play for all members of all programs.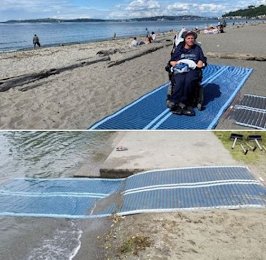 And, inclusive recreation is not limited to simply programming, it also encompasses the design and adaptation of our environment. City of Seattle's Mike Schwindeller described how they used Mobi-Mats to increase accessibility to the City's beaches, waterfronts and fire pits. These 50-foot lengths of synthetic ground surfacings, originally designed for the U.S. Marine Corps for vehicular beach landing operations, allow people using mobility devices to easily enjoy local beach fire pits or wheel right into the water during beach outings. The proof that the Accessible Beach Mat Program benefited the community? Mike's inbox quickly filled with glowing reviews and appreciation, including pictures of the mats being used during family outings. And it's not just new enhancements that the City of Seattle provided; they also reviewed existing entities and looked for improvements. For example, the City examined their play area surfaces and noticed the engineered wood fiber surface, while considered accessible in theory, was easily scattered and loosened up over time. The City is transitioning to using synthetic surfacing, such as poured-in-place rubberized surfaces and playground grass, creating longer-lasting and more reliable accessibility with less ongoing maintenance. The City was able to focus on expanding accessibility into other areas, such as grab bars in public restrooms and sloped accesses for entrances and exits to community centers and stadiums. 
Melody shared that on top of designing and tailoring programs and environment for inclusivity, recreation staff are trained in de-escalation and alternative communication methods. Coordinating with multiple "family members and caregivers to ensure every inclusion plan promotes active participation, is also sustainable within the structure and administration of the program and is safe for all participants and staff." 
"We believe that participants, along with their families and caregivers, are the experts when it comes to identifying what accommodations and modifications are best suited for their individual needs. Those accommodations may include extra support to manage program transitions, lower staff-to-participant ratios, auxiliary aids or specialized equipment."
– Melody Burton, City of Vancouver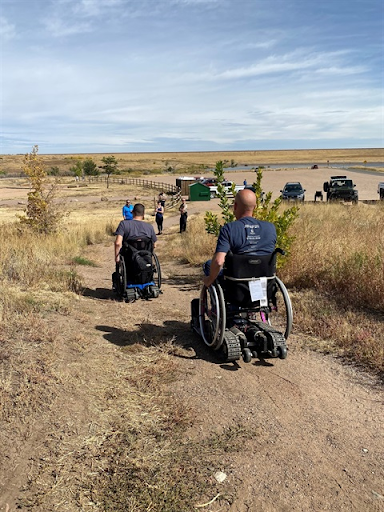 Missy Sprague from Lakewood added that ePACT has helped this process of managing the information by having a "very in-depth profile" for each member. The information ranges from "medical and behavioral items that are very important." Which Missy and Melody found beneficial as "[their] staff member can quickly pull up the relevant information that the family has submitted to make sure we are fulfilling all the campers' needs" and address any behavioral or medical needs quickly and appropriately.  As our clients notice the switch from paper to ePACT as it oftentimes takes five or more minutes to access information when needed. Missy shared that ePACT "it is really vital! We need to have this information accessible but also know that it is secure, and we feel confident of that [with] ePACT.  [It] allows us to collect all the information that we need to set up our campers and staff for success." As ePACT reduces the time needed for administrative duties, that paper and registration systems are not equipped to handle. Saving Lakewood alone eight hundred hours of administrative time. With customized forms ePACT upgrades illegible forms and waivers to make easily filterable information accessible at any site. Saving staff hours and allowing them to focus on providing safe and inclusive programming.
As we continue to return to normal, one of ePACT's goals for this year and following years is to further provide and aid with inclusivity in all possible manners, including but not limited to supporting our clients with accommodation and therapeutic recreation. Allowing for the further development of safe and diverse communities and environments. 
"As inclusion requires proactive and ongoing communication," which "ePACT play[s] a key role in streamlining [the] service during [the] busiest seasons." 
– Melody Burton, City of Vancouver
ePACT pledges to continue to listen to its clients, future clients, parents, and you to provide a tool to help ensure that even before the programs start, expectations are set, and communication between staff and participants is clear and consistent. There is no "one size fits all" approach to inclusion, as it's essential to remember that inclusion also benefits people who are not currently experiencing disability. Inclusive environments create a sense of belonging, improve problem-solving skills, model positive relationships and teach respect for others. 
What goals do you pledge to achieve this year?
 How will you be more inclusive?