The holidays are a wonderful time of year when family and friends get together and celebrate the year and ring in the new one. No matter what holiday you celebrate, we can agree that the holidays can be stressful and hectic. Between baking the cookies and making sure aunt Lida doesn't get into the brandy, sometimes things slip through the cracks: our mental and physical health. Here is a quick cheat sheet for the holidays, including a foolproof cookie recipe that can be made for any last-minute holiday party.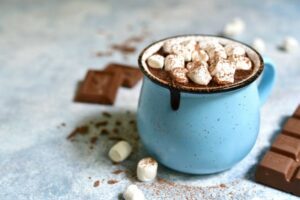 Mental Health
Setting boundaries
Setting boundaries is the building block for mental and physical health. Setting boundaries are like setting goals for them to succeed. They take practice and prioritization. Setting boundaries is stating and advocating for yourself what you will and will not tolerate. For example, being on time, most people do not appreciate it if you are over 15 minutes late and will move on with their day. That is a boundary. They will not let their time be wasted. Setting boundaries during the holiday can look like booking in alone time and not allowing it to be pushed aside or setting specific times that your work can contact you over the holidays. The key to setting boundaries is to communicate that you have them to the respective audience but also manage those expectations, which we also talk about.
Alone time
If you are anything like the ePACT network team, who are nerdy, introverts and love working alone, setting some time for yourself is important. The constant stimulation of friends and family, Christmas music and preparations can be a lot. Setting aside time for yourself, like going out to run errands, grab a coffee, or have a bath, will allow you to decompress and check in with yourself. This time is sacred and allows you to be mindful of how you feel and act and see if you need anything. It allows you to build strength in the relationship with yourself and be your own advocate.
Manage expectations
Alongside setting boundaries, managing expectations is key for the holidays. Everyone dreams of a full banquet for the holiday dinner, but that is only sometimes the case. Setting the expectation to a reasonable and achievable level will be the secret to enjoying the holidays.
Managing expectations also extends to those around you. Not overpromising and letting yourself spread thin. Allowing yourself the opportunity to have grace and space. For example, Aunt Becky wants you to show up for Christmas pictures, all wearing the same white button-down and matching pants. But you know for sure that baby Tom will stain, rip or even better yet, his shirt will disappear altogether. However, you can manage Aunt Becky's expectations by suggesting that you do multiple colours for Christmas pictures. This way, Tom can wear his Green T rex shirt and still be in the holiday spirit.
Prioritize sleep
Sleep is essential and something that busy bees like you probably push off. One more email or one more load of laundry. However, sleep is where we restore our muscles, allow our bodies to rest from a busy day and even repair brain cells and neuron pathways. Without deep REM (Rapid eye movement) sleep, our body suffers. Each REM cycle lasts roughly 90 minutes, and doctors recommend that you have at least 3-5 cycles per night to receive the full benefits and feel rested. Therefore, this holiday practice your boundary of prioritizing sleep, take that nap and ask for a helping hand so you can have a few extra minutes.

Physical health
80:20 rule
Food brings everyone together, and the holidays are a time to share our favourite recipes. But sometimes, picking veggies over sweet treats can be a little more complicated, and the guilt that comes along with it can not only be bad for our mental health as it becomes added stress. Instead, ePACT recommends following an 80:20 role. The 80:20 rule follows the idea that 80 percent of the time, you try to reach for a healthier option. Start your plate with at least two veggies or fruits. The following 20 percent allows room and grace for sweet or salty treats. With this ratio, you can change it depending on how good the cook is, with 60:40 or 70:30. The basic idea is to balance healthier food and allow room for the goodies.
Get Flu Shot
Getting the flu shot is an easy way to protect others and yourself from getting sick this flu season. Not being sick will allow you to enjoy the joys of the holiday season rather than spending it watching Netflix with a bowl of chicken noodle soup.
Drink plenty of water
Not drinking enough water or sleeping enough can quickly lead to headaches. Drinking plenty of water will also help you flush out all the sweets you have been munching on and allow your body and brain to be hydrated. If you struggle with drinking enough water, set multiple alarms during the day to have a glass of water. Or, for each flavoured or alcoholic beverage, you have had a glass of water alongside it.
Make time for exercise
Similar to sleep, making time for exercise is super important. It allows for a bigger appetite, stress management and an outlet from all the holiday chaos. The exercise can be simple; walking around the block or maybe skating at the local rink is a fun way to incorporate movement.
Safety
Check the weather
There is a reason why the weather always comes up during small talk; it can make or break a day. Checking the weather before going anywhere is super important in dressing warmly and preparing for any extreme weather. Listening to the radio or local tv station is a good habit. In addition, allows you to plan appropriately for the extra time needed to travel.
Prep car for an emergency
Getting the car ready for the winter can feel overwhelming and daunting. However, switching to winter tires is half the battle. This holiday season, make a game with a scavenger hunt to build a car emergency kit. Using Canada emergency car kit, you can search for items at home or the shop and build a kit to be ready for anything that comes your way during the holiday https://www.getprepared.gc.ca/cnt/kts/cr-kt-en.aspx
Prepare home
The holiday often time you spend more time at home. Make it a habit to check that your carbon monoxide detector works correctly alongside your smoke detector. Getting into the habit of changing and checking the batteries is key and could be life-saving. A good tip is to add a little strip of tape with the date you last changed the batteries.
Decorate with safety
Decorate with safety in mind. Never leave burning candles unattended, and keep them away from children and pets, decorations and wrapping paper. Cut candle wicks short to prevent a high flame, and if candles are used in a centerpiece, make sure they don't burn low enough to ignite the decoration. Make your tree safe. When buying a real tree, check that it is fresh (needles are hard to pull off). Water the tree daily – trees can consume up to four litres of water a day. Place the tree away from high-traffic areas, doorways, heating vents, radiators, stoves, fireplaces and burning candles. If young children are around, use safe decorations.
All these tips and tricks help with managing stress, which helps with feeling mentally and physically strong. As mentioned before, ePACT is always here in an emergency, including before they arise. So go ahead and tackle the holiday; we will be here.
Happy Holidays from the ePACT Network team.
We wish you and your family the best for 2023!
Fool-Proof Holiday Cookie Recipe 
Ingredients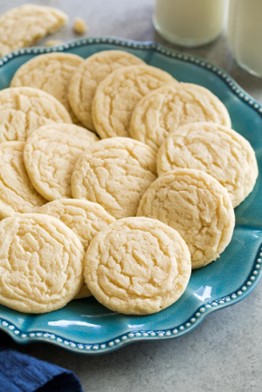 3 ¾ cups all-purpose flour
1 teaspoon baking powder
½ teaspoon salt
1 ½ cups white sugar
1 cup margarine, softened
2 eggs
2 teaspoons vanilla extract
Directions
Sift flour, baking powder, and salt together in a medium bowl; set aside.
Beat sugar and margarine in a large bowl with an electric mixer until smooth.
Beat first egg into butter mixture. Beat second egg into mixture along with vanilla extract; add flour mixture and stir until dough is just combined.
Wrap dough; chill in the refrigerator for 2 hours.
Preheat the oven to 400 degrees F (200 degrees C). Grease two cookie sheets.
Roll out dough on a clean floured surface to 1/4-inch thickness. Cut out shapes using cookie cutters; arrange them on the prepared cookie sheets. Gather scraps and repeat this step.
Bake in batches in the preheated oven until edges are golden, about 6 to 8 minutes. Cool on the baking sheet briefly before removing to a wire rack to cool completely.
Terms and Conditions
All content provided on this blog is for informational purposes only. The owner of this blog makes no representations as to the accuracy or completeness of any information on this site or found by following any link on this site. The owner will not be liable for any errors or omissions in this information nor for the availability of this information. The owner will not be liable for any losses, injuries, or damages from the display or use of this information. This policy is subject to change at anytime.