Spring weather can be pretty unpredictable – while we might get lovely days of sunshine, who can forget those April Showers where we end up unexpectedly soaked? In fact, thunderstorms are the cause of much of our strange spring weather each year – they occur when warm, moist air collides with cool, dry air, and can bring lightning, tornadoes, and flooding. Given how quickly the weather can change at this time of year, we've put together a few suggestions for you and your family to prepare for storms.
General Preparedness
Often, by the time we are aware of an approaching storm, we have no time to prepare for it! Luckily, you can take many of the same precautions for storms as you would for other natural disasters, so its likely that you've already done much of the legwork.
Emergency Kits: Keep an emergency kit on hand that has everything you and your family might need (if you want to know what you should include, here's how to Build an Emergency Kit for Every Need) and add a kit to your car in case you're driving when bad weather hits.
Shelter: Have a plan for where to seek shelter, whether it's in your home, at work, or in your car. Sometimes, the best way to stay safe is to stay where you are and wait for the storm to pass or for officials to tell you it's safe to leave.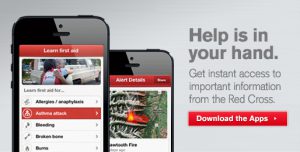 Get Important Information Quickly: There are many ways to stay informed about a severe weather event – there are smartphone apps available (check out these from the American Red Cross and Canadian Red Cross), your local Emergency Management Office might have a particular system that they use to share information (like ePACT!), and depending on the area you live in, there might be warning signals unique to your community. Be sure to check with your local emergency management office to see what the fastest ways are to get this information in your community!
It's also important to know the difference between a weather watch and a weather warning:
A watch means that there is a high possibility that severe weather will occur. You should continue to listen for key information and pay attention to visible weather changes
A warning means that severe weather is already happening or will happen very soon. This is the time for you and your family to take immediate action.
Insurance: Because storms can bring a variety of weather with them, your home insurance might not cover everything that may occur. While natural catastrophes, such as high winds, hail and lightning are covered in standard policies, flood damage is not. For example, if rain ever causes flooding in your home, you will want to have insurance that includes specific coverage for it.
Practice: Whether you live in an area prone to flooding or tornadoes, practice your emergency or evacuation plan at least once per year with your entire family.
As the Storm Arrives
If you are on alert for an impending storm, here are some additional ways to prepare yourself and your home:
Secure or store outdoor furniture to stop it from being carried away by the wind
Ensure that everyone in your family knows how to shut off gas, water, and electricity in the case of a very severe storm
Ensure that loose branches from trees and bushes around your home are removed
Make sure your emergency kit is easily accessible and that your communication plan is ready to be activated
If you're caught outside of your home in an unexpected storm, here's how you can stay safe:
Get inside immediately – if you can hear thunder, lightning isn't far behind (even if it's not raining) and being outside puts you at risk of a strike
If you are in your car, and can't get safely to a building, closed vehicles are your safest alternative and you should pull over immediately
Do not try to drive through water covered roadways (it only takes 12 inches of water to sweep a car away), and don't get out to cross on foot (6 inches of water can knock over an adult)
Once you and your family are safely sheltered:
Make sure doors and windows are securely closed, and reach out to your emergency contacts to update them on your situation
Use your apps, or listen to local radio stations for new information and regular weather updates
Once the Storm has Passed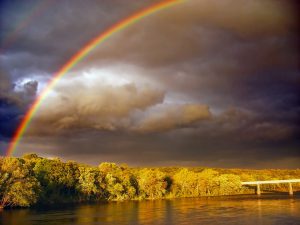 Depending on the severity of the storm, you may need to check your home for potential damage – be careful of broken glass, exposed power lines, or other hazards as you do so. If you smell burning or gas, shut off the power or gas valve in your home, and get outside quickly before calling emergency services and your gas company.
This might also be a good time to check on neighbours – particularly the elderly or those with special needs – to ensure they are safe and to provide aid if they need it. Here are some additional suggestions for what to do after a storm has passed.
Knowing how to prepare your home and family before, during, and after a storm can help you stay safe and recover as quickly as possible following any severe weather.
Terms and Conditions
All content provided on this blog is for informational purposes only. The owner of this blog makes no representations as to the accuracy or completeness of any information on this site or found by following any link on this site. The owner will not be liable for any errors or omissions in this information nor for the availability of this information. The owner will not be liable for any losses, injuries, or damages from the display or use of this information. This policy is subject to change at anytime.