Your kids spend much of their waking hours in school, and knowing that they are going to be safe in an emergency, whether it's an evacuation, power outage, or severe weather incident, is so important to any parent or guardian. We've put together a collection of ePACT school emergency preparedness resources.
Back to School Safety Ideas – Emergency planning and preparedness should be a top priority for students and staff, and making the effort with small initiatives can make a huge difference in a school's ability to prepare for, and respond to, an emergency. From providing parents with information to get them involved, to helping principals and administrators engage students in emergency preparedness, and conducting drills, we have lots of great ideas in this post!
Back To School: Comfort Kits – Having familiar items can help students of any age cope during an emergency, and comfort kits make them feel more at ease as they wait to be released or if they have to shelter in place at school. Kits are great for students of all ages, and should include key emergency items as well as comfort items for younger children, like games or a stuffed toy.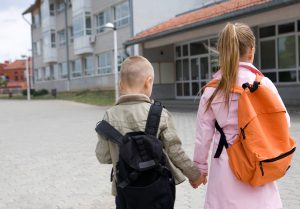 5 Ways Your PAC Can Get Prepared – Parent Advisory Committees often play a huge role in helping their schools with emergency preparedness planning. Keep reading to learn more about how your PAC can review school emergency plans, make sure student information is up to date, compile inventory and equipment lists, share key resources with families and staff, and implement drills and exercises throughout the year.
Emergency Preparedness for Secondary School Students – Even when kids get older and enter secondary or high school, it's still important to make sure they're prepared for any emergency. Bernadette Woit, Schools Emergency Management Consultant, shares quick tips to equip secondary school students with the knowledge and supplies they need to deal with an emergency.
Why Are Emergency Forms Important? – With the start of school comes the stack of paperwork to complete for your children, whether it's for school itself, sports teams, day care or after school clubs. Why are these forms so important? We've provided a quick breakdown of the main types of information collected and a description of why each is necessary.
Lockdowns in Schools – These occur for any number of reasons, including safety issues like a nearby police situation, extreme weather, or downed power lines – all of which make evacuating a school unsafe. While the situation can be stressful for everyone, solidifying processes across staff, students, and parents is critical to ensuring everyone's safety.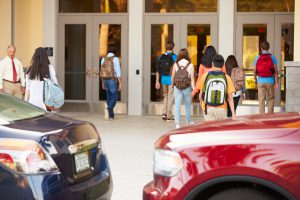 Helping Schools Enhance Their Emergency Preparedness – With school lockdowns being reported more and more over the last decade, there has been a move to ensure that schools and communities are better prepared for crises, using lessons learned from past events. Learn how to develop common plans and drills, ensure that schools have a clear communication plan, provide safe and efficient reunification for students and their families, and how the use of technology can help preparation and response.
Student Safety & Emergency Drills – Part of being well prepared for emergencies is knowing exactly what to do in a crisis and being able to do so without panicking. The best way to ensure students are as calm as possible in any emergency is to conduct practice drills regularly throughout the school year. These help students learn what to do, where to go, and how to behave, with clear guidelines and expectations of what to do in a real emergency.
Simple Ways You Can Prepare for a Student Release – A controlled student release can be activated in numerous scenarios, so preparing for a release is just as important as preparing for an emergency or disaster itself. Whether you're preparing as a parent or preparing your kids, communication is key ahead of any school release, and can help make sure that the school only allows your children to go home with you or an authorized alternative guardian.
What are some other ways your school makes emergency preparedness part of the school year? You can connect with us on Facebook or Twitter to share!
Terms and Conditions
All content provided on this blog is for informational purposes only. The owner of this blog makes no representations as to the accuracy or completeness of any information on this site or found by following any link on this site. The owner will not be liable for any errors or omissions in this information nor for the availability of this information. The owner will not be liable for any losses, injuries, or damages from the display or use of this information. This policy is subject to change at anytime.