Working in any remote location brings its challenges, but adding winter weather into the mix can really throw things for a loop!
While some people work remotely for short periods of time, others may do so on a more permanent basis. Regardless of how much time you spend in a remote work location, preparedness is just as important as anywhere else (if not more important)! The principles will still be the same, but here are some minor adjustments you should take for these harsher conditions:
Emergency Supplies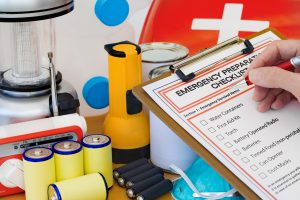 An emergency kit and/or "go bag" is going to be the center piece of your preparedness in any remote winter work location. Choose the option that works best for you considering the length of time you will be at the work site (if you're only there temporarily, you will want a kit that is portable, and can be stored easily in your vehicle). Your emergency kit should contain all the standard items that you might see in a home or work kit, as well as items specific to the environment you're working in, such as:
Extra clothing, including a warm hat, gloves/mittens, waterproof gear and socks
Sleeping bag or extra blankets
Fire-making kit
Flashlight with extra batteries
Tool kit, including a compact snow shovel
Flares or other signal devices
Alternative heat – if you're somewhere for a long time, consider a generator or other heating device but always remember to use it in a well-ventilated area
Depending on how you are getting to your location, you may have additional supplies in your vehicle (truck, snowmobile etc.) that can help you in the event of an emergency. Make sure you familiarize yourself with these so that you don't have to worry about learning how to use something while dealing with the emergency.
As with any emergency kit, be sure to regularly inspect it to replace items as necessary as well!
First Aid Supplies & Training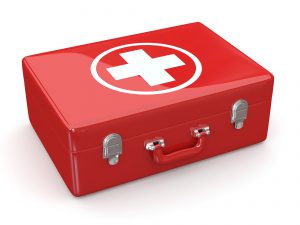 Your basic emergency kit should always include first aid supplies in the event of an injury and it's important for anyone working out in remote conditions to have some basic first aid training too. Knowing CPR and how to use an AED are huge assets, especially in case it takes time for emergency services to reach you when you need them. The Red Cross has some amazing training programs for these that we encourage you to register for.
With winter weather comes the risk of cold weather injuries too, such as hypothermia and frostbite. It's vital to recognize the signs of either injury before they become too severe and are irreversible, whether in yourself or your workmates. For hypothermia, look for pale skin, shivering, grogginess, shallow breathing and poor body coordination. Frostbite will show itself in the early stages with yellow or white skin, and an itchy or burning feeling. The later stages include hard skin, a shiny or waxy look, or skin that darkens very quickly in advanced stages. If at any point you feel cold, your main priority is to get warm in any safe manner.
Secure a Water Supply
As with any emergency or disaster, water is your most important supply, and it can reduce the chances of you or anyone else suffering from cold weather injuries. It is generally unsafe to eat snow or ice as a water supply – it can lead to further dehydration due to the process your body must go through to heat and melt the snow once you consume it.
Instead, make sure you have a suitable water supply that is kept out of the cold, and is readily available for anyone that needs it. And if you must use snow as a water supply, try to use snow off trees that are less likely to be contaminated, and be sure to melt it over a safe heat source before drinking to decrease the chance of dehydration.
Have a Plan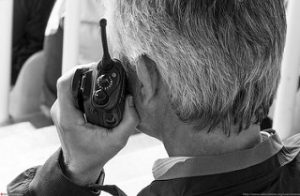 Any worker set to visit a remote working location at any time should be provided with an emergency plan to follow in the event of a variety of situations. It's important to practice, learn, and prepare regularly so that your emergency "muscle memory" springs into the right action for the situation.
In terms of communications, if you are visiting a remote location temporarily be sure to let your employer/team and family/friends know where you are going, and what time you expect to be back. If you are going to be there long-term, make sure you have alternative methods of communication, such as radios, if there is no cell reception or phone lines are down. Check-in communication tools are also ideal for these types of work scenarios to ensure your safety on a day to day basis (hint – ePACT's roll call feature is great for this).
If you have any additional tips or tricks you would like to share, please connect with us on Facebook or Twitter.
Terms and Conditions All content provided on this blog is for informational purposes only. The owner of this blog makes no representations as to the accuracy or completeness of any information on this site or found by following any link on this site. The owner will not be liable for any errors or omissions in this information nor for the availability of this information. The owner will not be liable for any losses, injuries, or damages from the display or use of this information. This policy is subject to change at anytime.