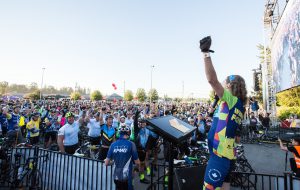 ePACT is proud to support the BC Ride to Conquer Cancer, presented by Wheaton Precious Metals, and benefiting the BC Cancer Foundation – this is our fourth year supporting this amazing event! We're also excited to support the Enbridge Ride to Conquer Cancer, benefiting the Alberta Cancer Foundation, and this is our second year supporting the Alberta event. We're thrilled to participate in both Rides' commitment to bringing participants a safe and unforgettable event every year, and enhance rider safety through the use of our online emergency network.
ePACT is an emergency record that riders use to securely share their contact information, emergency contacts, and medical information with the BC or Alberta Ride to Conquer Cancer. If there's a sudden route change during the ride, event organizers can send immediate notifications via text and voice message, or if there's a need for medical attention, the Ride is prepared to support riders with the key health information shared with them.
Please look for your ePACT invite in the coming weeks, and take 5 minutes to share your information with the Ride organizers – it's critical for your safety and the success of the event!
How ePACT works:
You will receive an email invitation to use ePACT for either the BC Ride to Conquer Cancer or the Alberta Ride to Conquer Cancer
Log in to your existing ePACT account or create a new one, and enter your contact and medical details in a few easy steps
Securely share your information with the Ride you are participating in (you can update information at any time and event teams will receive it in real-time)
ePACT access will be limited to emergency teams along the route of each ride, and will only be used in the event of an emergency. After the event, your account will be disconnected from the BC or Alberta Ride to Conquer Cancer accounts to ensure the privacy of your information.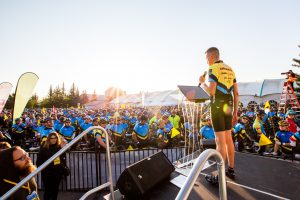 How does ePACT protect your information?
ePACT uses the highest level of encryption, has the same security standards as online banks, and meets Provincial and Federal privacy legislation to ensure that user data is safe and secure online. All data is stored within Canada, on secure servers in Vancouver and Toronto. For more information, visit our Privacy & Security page.
ePACT Support
If you have any questions or need help setting up your ePACT record, please contact ePACT's Customer Success Team at help@epactnetwork.com or 1-855-773-7228 Ext. 1 from 9 am – 5 pm PT, Monday to Friday.