Summer camp season is one of the busiest times for many recreation organizations. With more kids in your care than at any time throughout the rest of the year, it's important to be prepared to manage incidents that might come up throughout the course of a camp or activity. Doing so properly ensures that everyone receives the care they need, and can help to prevent the reoccurrence of similar incidents in the future.
Understand the Most Common Incidents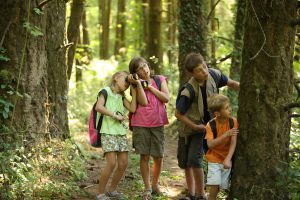 It's hard to prepare for absolutely everything, but if staff are aware of the most common types of incidents, they can better prepare for (and even expect) them, and understand how best to report them when they occur.
Trips, Slips & Falls: 30% of all injuries are sprains or strains resulting from a trip, slip or fall. Ankle, foot, and toe injuries are often caused by rough terrain and improper footwear.
Health & Medical: The illness rate for campers and staff is almost twice that of injuries. Two common causes of sickness in summer programs are dehydration and fatigue.
Managing Behaviours: High energy campers, young staff members, or someone that seems like they can't get along with others, are all manageable under the right supervision. However, with things like "free time", accidents are much more likely to happen.
Specialty Programs: As campers get into activities like archery, obstacle courses, or horseback riding, protective equipment becomes extremely important. Failure to use proper protective equipment contributed to 50% of injuries where the use of that equipment was recommended.
Source: Safe-Wise – Considerations for Summer Camp Safety 2015
Collect the Right Documents
As part of the registration process, many camps have additional waivers and consents that they require parents to sign before their child(ren) can participate. These may include Behavioural Consents, Medication Administration Waivers, or Third-Party Waivers for specific activities.
Having this information on hand, and easily accessible, can help before and after an incident. It can either provide preventative information (in the case of an allergy or special condition, for example), context (if an incident occurs between two campers, for example), or additional information (if medical care is required, for example).
Making sure that staff have access to this information when they need it, can help them provide a more detailed report.
[HINT: ePACT can help with Special Accommodations and Shared Files]
Write Right!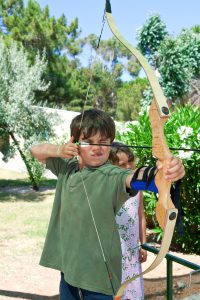 Documenting an incident is one of the most critical pieces of information your organization is going to produce, so it's important for your staff to do so clearly, concisely, and completely. The American Camp Association has some general documentation guidelines, including:
Document the incident as soon as possible after the event using the right form or at the direction of the person who oversees the documentation process
If you're writing information by hand, use a pen with dark ink (black or blue) and write as clearly as possible so others can read it!
Use the legal name(s) of the people involved, and include the camp session for campers or job title for staff
Objectively describe what happened in chronological order, and be as detailed as possible about behaviour, actions, body language, prior incidents, context, and setting
Make sure information is as accurate as possible, especially when it comes to names, dates, and times, and ensure you are grammatically correct to avoid misunderstandings
Whether you're documenting incidents on paper or electronically, it's important to set guidelines so that camp and program leaders know exactly what information to collect, and how to present it appropriately. This keeps information consistent, can help reduce delays in treatment if needed, and provides an accurate record for the future.
Notify Parents & Guardians
Part of the process for documenting incidents at a summer camp, includes notifying parents, guardians, or even emergency contacts (if a parent/guardian can't be reached). Whether it's an individual medical emergency, or a camp-wide evacuation, having a communication plan, and the right tools, ensures your staff share the right information with the right people at the right time.
[HINT: ePACT provides three channels of communication for organizations.]
For many, summertime is the most laid-back time of the year. For anyone in the recreation industry, however, it's quite the opposite. Making sure you have well-laid risk management practices, including those for documenting incidents at summer camp, can reduce headaches down the road, and work to prevent future incidents from happening.
To learn more about how ePACT can help your organization collect and manage paper medical forms, waivers, and consents through a secure, online system, click here.
Terms and Conditions
All content provided on this blog is for informational purposes only. The owner of this blog makes no representations as to the accuracy or completeness of any information on this site or found by following any link on this site. The owner will not be liable for any errors or omissions in this information nor for the availability of this information. The owner will not be liable for any losses, injuries, or damages from the display or use of this information. This policy is subject to change at anytime.