The world's only Private Personal Emergency RecordTM
Eliminate the Paper. Embrace the PPERTM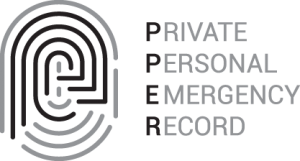 Families own their PPERTM!
Securely store your family's critical emergency and health data online, then connect and share it with friends, relatives, and organizations that you trust. Our #1 priority is the protection of your data.
ePACT adheres to government legislation (e.g. HIPAA, PIPEDA, GDPR) for
data privacy and security
so you can rest assured your information is always kept private and safe.
The PPERTM is YOUR individual or family account where you enter and securely store all your critical data. You then connect and share it with the friends and relatives who act as emergency contacts (e.g. nanny, neighbor), and local organizations, like your YMCA, camp, club or soccer team, that support your family.
Your PPERTM ensures the people and organizations you rely on always have the data and communications needed day-to-day and in a crisis! No matter the situation – an injury at the gym, an evacuation at the Rec Center, or simply a late bus from camp – ePACT ensures you're connected and that data and communications are always available.
Organizations you connect with can quickly, and securely, access your data when it counts the most, and send messages to you, your household, and your emergency contacts to ensure everyone is alerted if something goes wrong.
Your PPERTM replaces all those paper forms organizations use each year! Instead, use your PPERTM to quickly and easily store and share all your data securely online.
Manage the contact details for anyone in your household, add individual medical or health data – like a food allergy, concussion, heart condition, or medication – and ensure the people and groups you connect to have the data they need.
Update your record anytime, and anyone connected immediately receives your new details!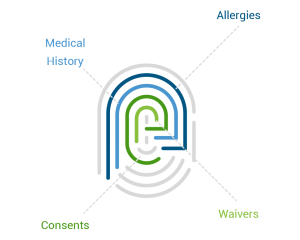 Whether alerting others to your child's penicillin allergy, flagging conditions like diabetes or asthma, or simply tracking immunizations, your PPERTM lets you enter and manage everything that's important to you and your family.
For organizations connecting to families, their PPERTM lets them replace paper forms for emergency and health data, as well as consents and waivers, like their media release, codes of conduct or terms of use for anyone participating in their programs.
This helps reduce work and time wasted on paper, and saves trees!
Use your PPERTM to securely control all your critical data, build support networks of people and groups you trust, and ensure you're better connected and protected before, during or after any emergency.

Ensure support and peace of mind!
How ePACT Works
Most organizations use ePACT to replace their paper emergency forms, making it easier for you to share your information, while significantly improving their privacy and security standards around your personal data. The average family completes over six paper emergency and medical forms every year, per child!
But ePACT is not just for kids. Mom's triathlon, Dad's work or your municipal emergency response teams all can use ePACT to better connect, support and protect your family – all connecting to your Personal Private Emergency Record!
Free For Families!
ePACT is free for families to use. Use ePACT for your nanny, babysitter, or simply as a secure online storage space for all your important information. Organizations pay to use the system so they can better collect and manage your information, and communicate with you and your emergency contacts.
If you have organizations who need your emergency information and are using paper forms instead of ePACT, simply print a copy of your PPERTM, and submit it! Or let them know you want them to adopt ePACT with our Refer an Organization form.