ePACT is honored to support recreation organizations across North America. Clients like San Francisco Recreation & Park Department and YMCA of Greater Brandywine in the United States, and YMCA of Greater Vancouver in Canada, enjoy a wide range of benefits in using our secure, online network. Here are five reasons why recreation organizations use ePACT:
Reduce the Need for Paper
ePACT's online, cloud-based system helps recreation organizations collect, manage, and store information that has been collected on paper to date. From paper medical forms and immunization records, to waivers and consents, ePACT allows these organizations to collect everything from the families they serve through a single ePACT record in just a few minutes.
Families can access their information any time they need to change or review something, and if they update their account in any way, the organizations they are connected to receive it in real time, so that details are always up-to-date and accurate for a participant.
In many cases, ePACT helps to significantly reduce the amount of paper an organization sends home with families, while decreasing the administrative time usually spent managing those paper forms. For example, San Francisco Recreation & Park Department replaced 40,000 paper forms in just one summer! You can download the case study here.
Better Access to Information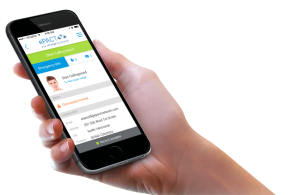 Paper forms are always a challenge to manage from the administrative side of things – from making sure that forms have been submitted by families to ensuring information is up-to-date. However, once information has been collected, paper forms are often stored in binders or file folders, which are easy to forget, damage, lose, or have stolen. With ePACT's Mobile App, authorized users can securely access records for youth participating in any program, camp, afterschool care, or sports activity – and they can do so even if they don't have cellular or internet connection!
The benefits of the Admin App are:
Sync update records in real time for access while in offline mode
Control access to specific groups or member records
View critical member information like emergency contact details, flagged conditions, and files associated with the member
Send general and emergency messages (email, text, and voice) to specific groups or to all members of an organization at once, as well as emergency contacts
Improved Administration
Paper forms have their challenges – if parents don't forget to submit them, they are often returned incomplete or illegible, which means that administrative staff have to spend extra time following up with families before a camp or program starts. With ePACT, families can only share their record once they have completed all mandatory fields, and as it's an online system, there's no need to worry about hurried handwriting that's turned into scribbles.
For program requirements, staff no longer need to search through binders or filing cabinets of forms to get information about allergies, dietary requirements, or medical needs. They can use ePACT's administrative dashboard which allows them to see, at a glance, the information they need, like flagged conditions, or whether a family has signed their applicable consents. And if families forget to submit their records, it's so easy for staff to send one-click reminders so that data is complete, while minimizing the administration time around follow ups.
Greater Privacy & Security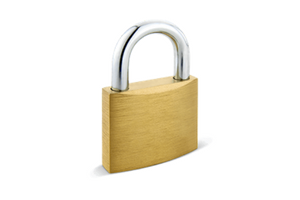 ePACT is a HIPAA-compliant (United States) and FOIPAA-compliant (Canada) system designed to help recreation organizations protect the health information that they collect from families. ePACT uses a secure socket layer (SSL) connection which also provides up to 256-bit encrypted security so that personal information sent over the internet remains confidential, and, once in the system, health information is protected from unauthorized access.
ePACT meets the same privacy and security criteria as online banks, so recreation organizations can be confident that the information they request from families is safe and secure in the system. And ePACT will never share information with third-parties or other organizations without the consent of the account holder.
Improved Family Process
While ePACT is a time and cost saver for recreation organizations, it's beneficial to families too. Aside from reducing the volume of paper forms that parents and guardians must fill out each year (Did you know? Annually, over 900 million pieces of paper are used to collect information from families!), it saves them so much time when using their single ePACT account to share details with multiple organizations each year.
There's no need to find the right form to update information or worry that details changing after a program or camp has started won't get to program leaders in time. With ePACT, changes to the account happen in real time, and organizations receive a notification the moment something has been updated. Families connected to the San Francisco Recreation & Park Department went from submitting separate packets of information per program per child, to submitting a single online record for any programs they attended, for a time savings of 70%!
Want to learn more about ePACT? Contact us to discuss how your recreation organization can benefit from replacing paper forms, improving participant safety, and ensuring happier members!
Terms and Conditions
All content provided on this blog is for informational purposes only. The owner of this blog makes no representations as to the accuracy or completeness of any information on this site or found by following any link on this site. The owner will not be liable for any errors or omissions in this information nor for the availability of this information. The owner will not be liable for any losses, injuries, or damages from the display or use of this information. This policy is subject to change at anytime.