For many organizations, managing paper forms unfortunately doesn't stop when a camp or program comes to an end. Often, you're required to keep members' information on file for years to meet specific legal requirements, and reduce risk and liabilities for your organization.
But storing paper medical forms, consents, and waivers can be extremely cumbersome, housing boxes and filing cabinets full of files in your facilities. Additional processes are also required to sort and manage – and eventually properly dispose of – this private data.
If ever there is a legal, insurance or other need to go back and locate files and information, excessive time is taken away from administrator's other duties as they wade through years of forms. Worse, ensuring personal medical and contact information is stored safely and securely can be difficult when housed in boxes or filing cabinets that may be tough to restrict access, could be damaged in floods or fires, or may be accidentally moved or misplaced.
This is why we're so excited to introduce ePACT's new Archiving feature, designed to help your organization manage health and emergency information easily, for as long as you need to. Archiving works in conjunction with your existing ePACT account, allowing you to archive forms, and store them securely in ePACT's cloud-based system, no matter the length of time required.
How Archiving Works
Add the Archiving feature to your ePACT account so that you can start saving records right away
Search for specific records by Member ID, First or Last Name, Date Range, or even by Group Name to find the information you are looking for quickly and easily
See all applicable results in a single dashboard that allows you to view general details, and choose to view all archived records for a member
Download applicable attachments that belong to any member archive for audits, reporting, or any other requirement
Archiving Feature in ePACT
Here's a quick look at ePACT's Archiving feature and how it allows administrative staff to easily search for member records, and view multiple versions of that record as needed.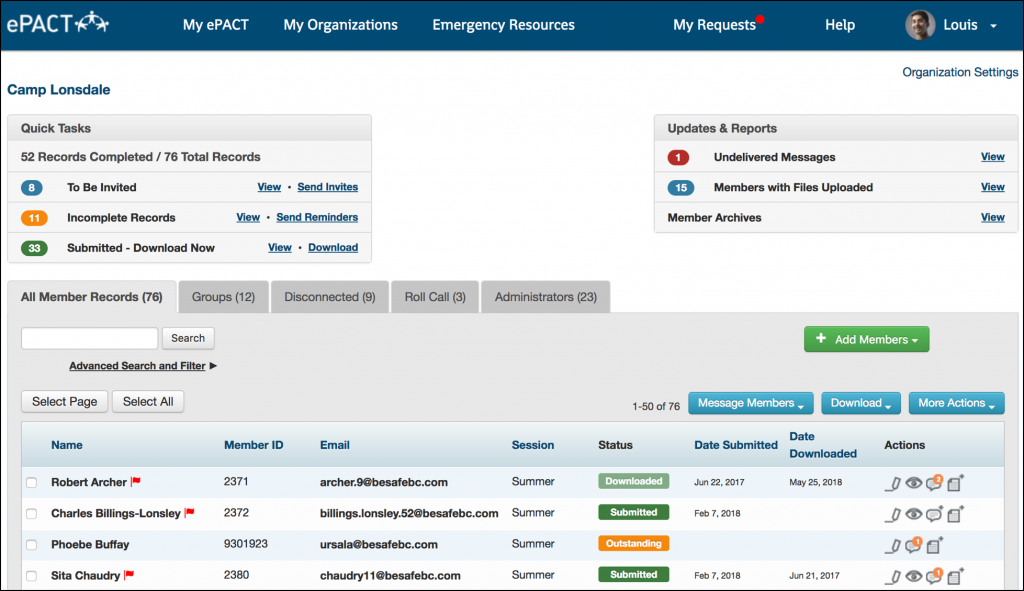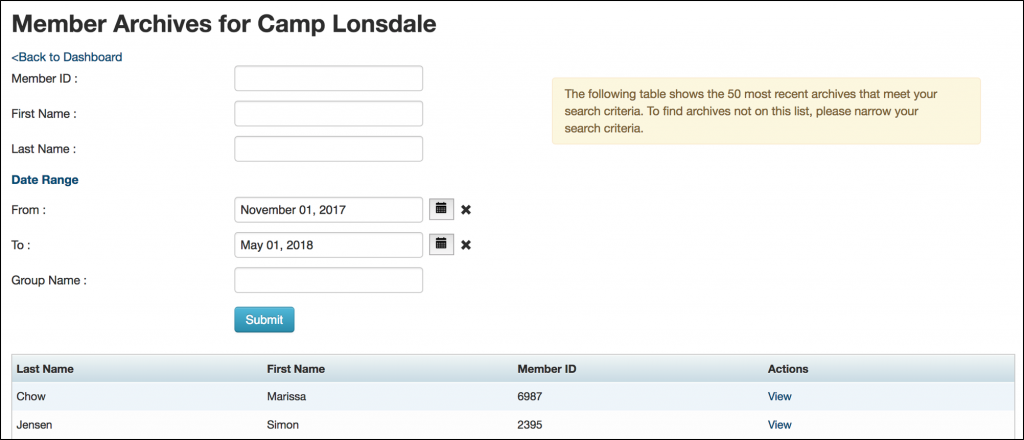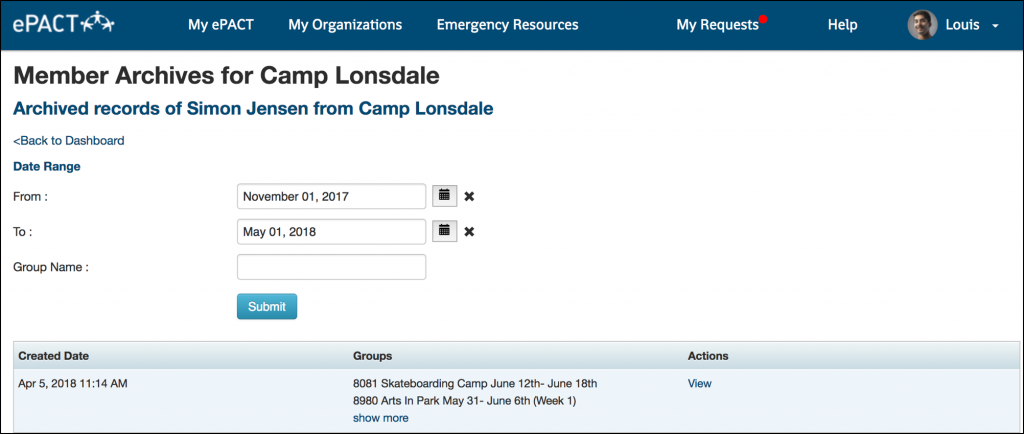 If you're an existing customer and would like to have this feature activated on your organization's account, please reach out to your ePACT Account Manager today. Or if you would like to see how your organization can use the Archiving feature with ePACT, contact our Sales Team for a free demo or to request more information.
Terms and Conditions
All content provided on this blog is for informational purposes only. The owner of this blog makes no representations as to the accuracy or completeness of any information on this site or found by following any link on this site. The owner will not be liable for any errors or omissions in this information nor for the availability of this information. The owner will not be liable for any losses, injuries, or damages from the display or use of this information.
This policy is subject to change at anytime.