As a parent or guardian, you're probably familiar with the process of ensuring you have emergency contacts or alternate guardians listed for your children so that there's always someone to look after them in the event of an unexpected situation, whether you're able to get to them or not. So, what happens when you're on the other side of that coin, and you're listed as the emergency or alternative contact? What if you're a caregiver or someone who works with children in your job? When a disaster strikes, how do you care for other children? Emergency contacts, alternate guardians, or even childcare providers (in the absence of the prior two) can be called upon to collect and/or look after a child at any time, whether it's following a flood at the community center or a more widespread emergency like an earthquake or lockdown. Whatever the situation, there are a few ways that you can help in caring for other children until they are reunited with their parent or guardian.
Have an Emergency Plan and Supplies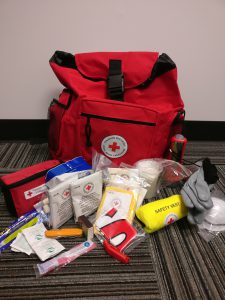 Most emergency contacts or alternate guardians know that they've been chosen for this special role, so you might want to compile an emergency plan and kit that's specific to the child or children you could be responsible for. The plan should include routes to pick up and drop off the child if roads are closed or detours are in place, designated meeting places if you're not taking the child home with you, and ways to communicate with parents or guardians until everyone is reunited.
Your emergency kit can be a scaled down version of your personal or household kit, but with a few extra items:
A family photo – if you're able to get one from the family you're set to support, this can go a long way to providing a sense of security to a child in an emergency
Child-friendly snacks – make sure these are applicable to any food sensitivities, and that they are non-perishable, and high-energy
A first aid kit – while you might have one of your own, consider putting one together that's specific for kids or adding a few extra items designed specifically for them. Here's a great resource with instructions on How to Make a First Aid Kit for Kids!
Comfort items – if there are games or activities that you know the child might like, and to help take their mind off the situation or being apart from their family, these are a great addition. Examples might include a book, a puzzle, or a stuffed toy for younger children
Provide Stability
An unexpected situation, widespread disaster, or community emergency can be difficult for everyone to deal with, and children are no different. They may experience the situation very differently from your own children, their siblings, or their friends, so it's important to provide a space where they feel secure and stable. Depending on how long you're responsible for a child or children of another family, try to maintain regular activities and routines where possible, and encourage them to eat and rest as well. Provide them with information and plans as needed (this may differ depending on their age), and create an environment that feels as close to home as possible, for as long as they are with you.
Help Them Cope With the Situation
There's a big difference between a parent who can't pick up their child due to traffic or a stalled vehicle, than there is with a natural disaster like an earthquake, so set aside time and space to help the child or children you're responsible for cope with the situation. How children understand the event depends on their age and stage of development, so take that into account before you approach questions or remedies to specific behaviours:
Encourage children to ask questions, and answer them at a level the child can understand
Let children know that all emotions are OK – good, bad, or neutral – and help them understand that they can experience some or all emotions in a short space of time
Share information about the event with children, but don't let them hear things like news reports repetitively as it can have a negative impact on their recovery
Take care of yourself, and don't burden children by sharing your adult concerns or needs with them
Encourage Them to Take Action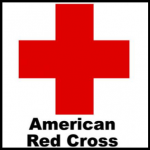 You can help older children feel a sense of control following an unexpected, emergency event by encouraging them to take action directly related to the event. While it's not advised that children help with cleanup efforts following a disaster, they can help support others impacted by the same event in these ways:
Volunteer to help in the community, perhaps in emergency shelters or support services
Aid elderly family members or neighbours, by spending time with them, ensuring they're safe and warm, or collecting their groceries or prescriptions from stores
Think about, and plan, ways to prepare for future emergencies, given learning experiences in the current one
Introduce them to organizations designed to support communities in times of crisis, like the American or Canadian Red Cross, and encourage them to get involved at a level appropriate to their age
While not every unexpected situation will be a disaster, it's best to be as prepared for all kinds of emergency scenarios so that you're ready to handle anything that comes your way, and provide a positive environment to support a child in the absence of their immediate family.
And don't forget, ePACT is free for families to use. Use ePACT for your nanny, babysitter, or simply as a secure online storage space for all your important information, and the perfect place to keep information like emergency contacts and alternative guardians up to date.
Terms and Conditions
All content provided on this blog is for informational purposes only. The owner of this blog makes no representations as to the accuracy or completeness of any information on this site or found by following any link on this site. The owner will not be liable for any errors or omissions in this information nor for the availability of this information. The owner will not be liable for any losses, injuries, or damages from the display or use of this information. This policy is subject to change at anytime.