For any organization that has a drop-off and pick-up process for participants, safety remains top of mind, but it often means extra paperwork each time a child is dropped off or picked up. ePACT is excited to announce the new Check In, Check Out feature, designed to improve this process for all families in your programs. From before and after-school care, to camps and sports programs, this new feature helps ensure the safety of your participants, and archives records for your licensing retention requirements. It works in conjunction with your existing ePACT account and saves you time by eliminating hard copy sign in/sign out sheets, improves audit tracking, and keeps important participant information at your fingertips.
How It Works
Staff perform check in and check out functionality from the ePACT Admin App on your organization's mobile devices instead of on standard paper sign in/out forms. Staff create their sheets electronically, and can do so ahead of time, before syncing group members to the appropriate session. Note: To ensure participants are up-to-date, authorized staff should sync applicable records before creating new sheets.
Once the sheet is active and records are synced, staff can see all applicable participants for that session. During drop-off, staff select which legal guardian, emergency contact, or pick up contact is present, and have them initial and/or sign right on the mobile device. Once a participant has completed the check-in process, their status changes to "Check Out" in preparation for end-of-day pick-up processes.
Staff can take attendance at any time throughout a program or activity (this is only applicable for participants who have been checked in) by opening an existing session and selecting "Confirm" for each participant that is present. Once attendance is confirmed, each participant's status returns to "Check Out".
Archive Sheets for Retention Requirements
Once staff are finished with a sheet, they can archive it for your organization's required licensing retention period, and remove the completed sheet from their mobile device.

Organizational Administrators can access these archives to filter sheets and run daily system reports with time stamps, initials, and signatures for tracking purposes.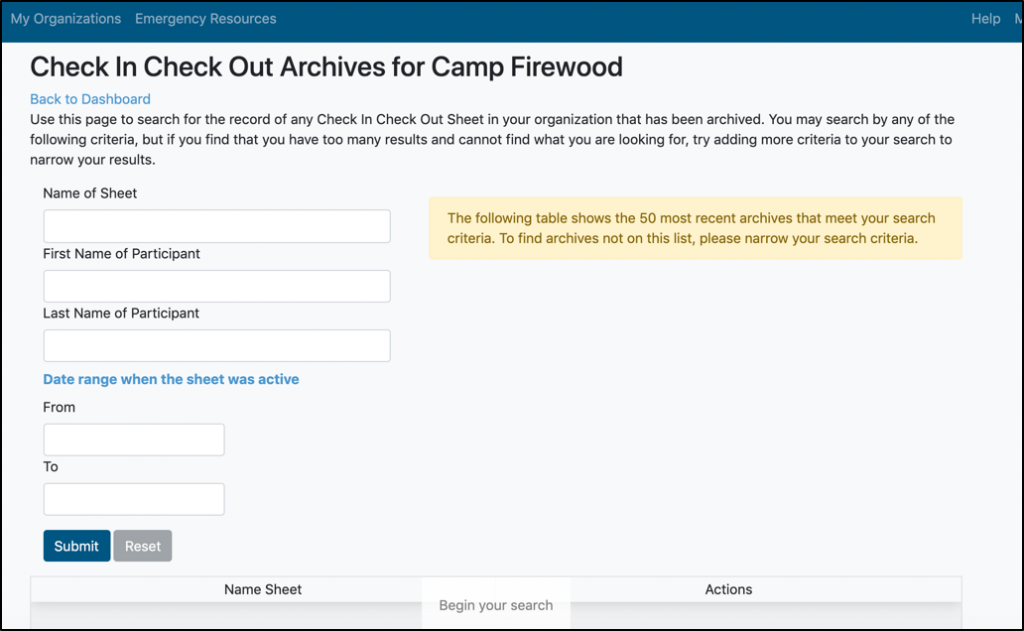 If you're an existing customer and would like to have this feature activated on your organization's account, please reach out to your ePACT Account Manager today. Or if you would like to see how your organization can use ePACT, contact our Sales Team for a free demo.