Meet Maya. She's 12 years old and suffers from ADHD and panic attacks. She needs specialized care. How can we equip program staff so that Maya, and others with special medical conditions, can participate safely? Parents need reassurance that their child will be safe in the care of staff who are fully informed and equipped to respond appropriately. Staff need as much information as possible to prepare before camp and reference quickly whenever needed.
Helping kids like Maya thrive at camp
Maya sometimes has panic attacks in new situations. Her parents need to know that camp staff are aware of her triggers, can recognize the symptoms and know how to help her. Some of Maya's information stays fairly constant – such as her condition, symptoms and treatment. Other details of her care may change – such as medication dosage and behavioral details. It's essential that Maya's parents can update staff in real-time whenever her details change.
Designed by adaptive program specialists
Designed by Adaptive Rec specialists, our Special Accommodations module can be included as part of the standard ePACT process for any organization. This feature complements the collection of emergency information and medical details, so that staff have everything they need to support their participants in one place.
3 categories of conditions
The Special Accommodations module includes three categories of conditions, with the option to provide additional information for any condition:
Diagnosed Physical Conditions – this includes conditions such as Cystic Fibrosis, Autism, or Cerebral Palsy
Mental, Behavioural and Emotional Conditions – this includes conditions such as anxiety, depression, or ADD/ADHD
Other Physical Considerations – this includes weakness in extremities, paralysis, and the use of devices such as crutches, braces, or pacemakers
Staff always have the option to view these critical details anytime, anywhere using the ePACT App.
Special Accommodations module
Here's a quick snapshot of  ePACT's Special Accommodation's module and how it collects information about these various conditions and considerations: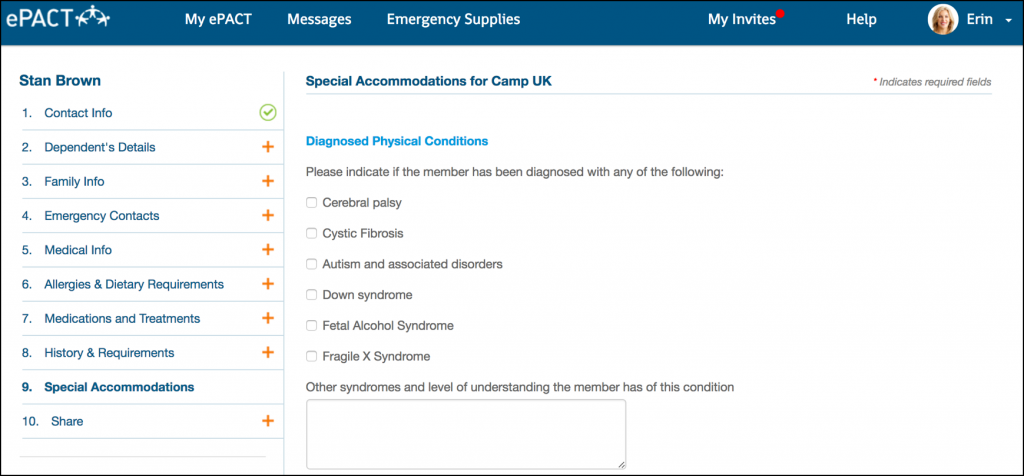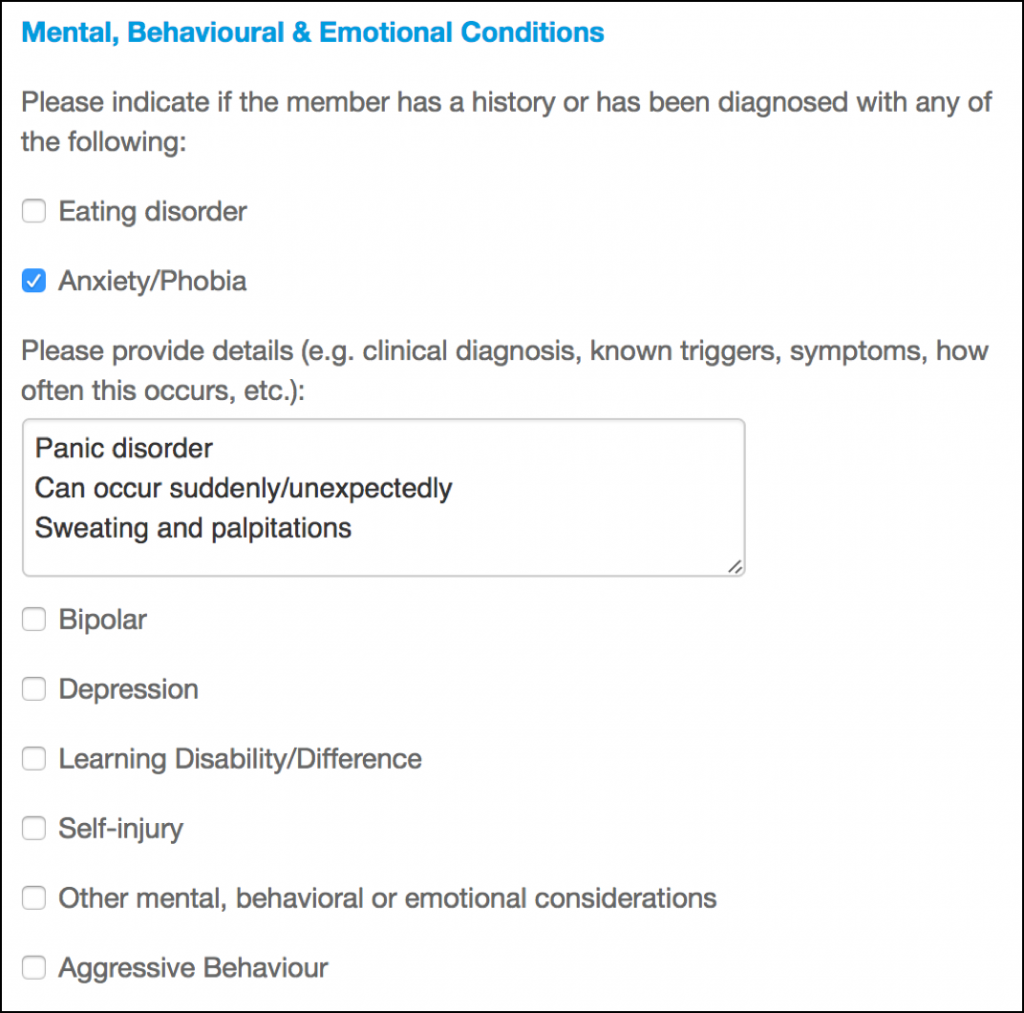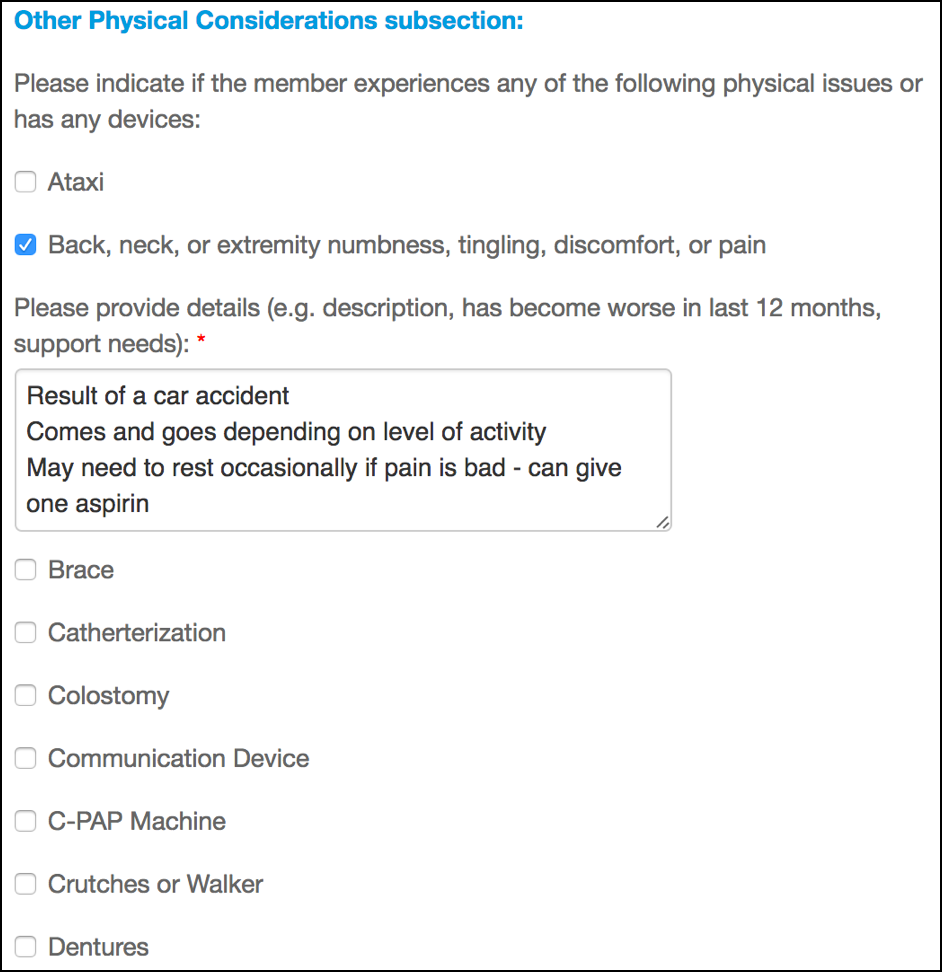 If you would like to chat about how your organization could use this module to support kids with special medical conditions, please ask us for a short demo.
Terms and Conditions
All content provided on this blog is for informational purposes only. The owner of this blog makes no representations as to the accuracy or completeness of any information on this site or found by following any link on this site. The owner will not be liable for any errors or omissions in this information nor for the availability of this information. The owner will not be liable for any losses, injuries, or damages from the display or use of this information. This policy is subject to change at anytime.